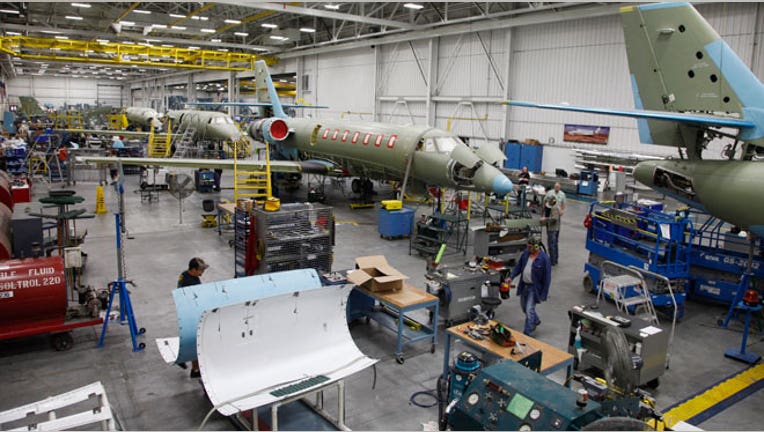 Cessna parent Textron (NYSE:TXT) has reportedly forged a deal to acquire luxury plane maker Beechcraft for nearly $1.4 billion.
News of the transaction sent shares of Textron surging 11% on heavy volume Friday afternoon.
According to the Financial Times, the acquisition of privately held Beechcraft is worth close to $1.4 billion. The plane manufacturer hired Credit Suisse (NYSE:CS) in October to sound out potential buyers, the FT reported.
Both Textron and Beechcraft said they do not comment on "market rumors."
The apparent sale comes just nine months after Beechcraft, which was founded in 1932, emerged from a brief stint in bankruptcy amid weak sales and defense cuts. The company nearly reached a $1.8 billion deal to sell to a Chinese firm last year.
Wichita, Kan.-based Beechcraft manufactures and sells a number of planes, including the King Air turboprops, Baron, Bonanza and the AT-6 light attack military aircraft. The company, which used to be known as Hawker Beechcraft, employs 5,400 people and has built over 54,000 planes in its history.
Shares of Providence, R.I.-based Textron responded favorably to the news, especially considering acquiring companies often see their shares lose ground on deals. Textron was recently trading 11.02% higher at $35.16, extending its 2013 rally to 46%.