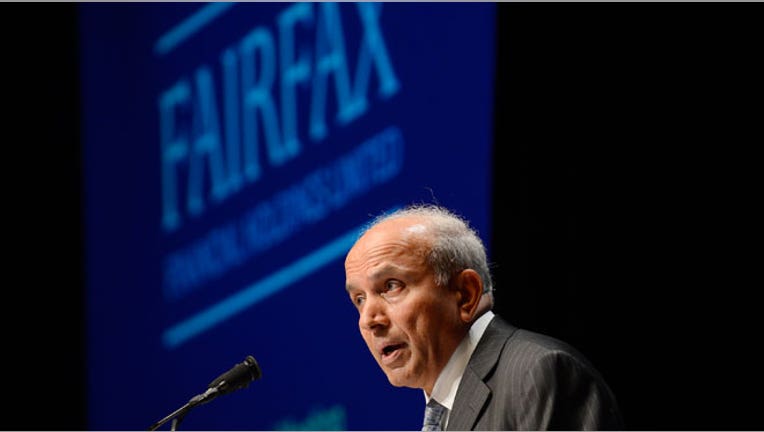 As BlackBerry (NASDAQ:BBRY) scours the tech world for a potential suitor, a new report suggests the beaten-down smartphone maker could be acquired by one of its very own investors.
According to Toronto's Globe and Mail newspaper, Fairfax Financial Holdings, which owns almost 10% of BlackBerry, has emerged as a potential buyer of the struggling Canadian company.
The paper said the investment company, controlled by Prem Watsa, is exploring ways to cobble together a group to acquire BlackBerry, which on Monday opened the door to a possible sale by revealing plans to explore strategic options.
A deal with a major shareholder would represent another similarity with the $24.8 billion effort by Michael Dell and private-equity firm Silver Lake Partners to acquire reeling PC maker Dell (NASDAQ:DELL).
Watsa is holding talks with a number of private-equity firms and industry players who may be interested in joining a buyout for Waterloo, Ontario-based BlackBerry, the Globe and Mail reported.
The first clue that Fairfax, BlackBerry's largest shareholder, could become a suitor for the company came on Monday, when Watsa resigned from its board.
Watsa, who has been called Canada's "Warren Buffett," cited "potential conflicts that may arise during the process" and said he continues to be a "strong supporter of the company, the board and management." The investor said Fairfax has "no current intention" to unload its stake, which is pegged at 9.89% by Thomson Reuters.
There aren't any disagreements between Watsa and the board and all parties would have liked him to have remained a director, the Globe and Mail reported.
Shares of BlackBerry jumped 3.53% to $11.15 Tuesday morning in the wake of the report. That leaves the stock up almost 21% since closing at $9.23 on Thursday, the day before reports swirled that BlackBerry was warming up to a  go-private deal.