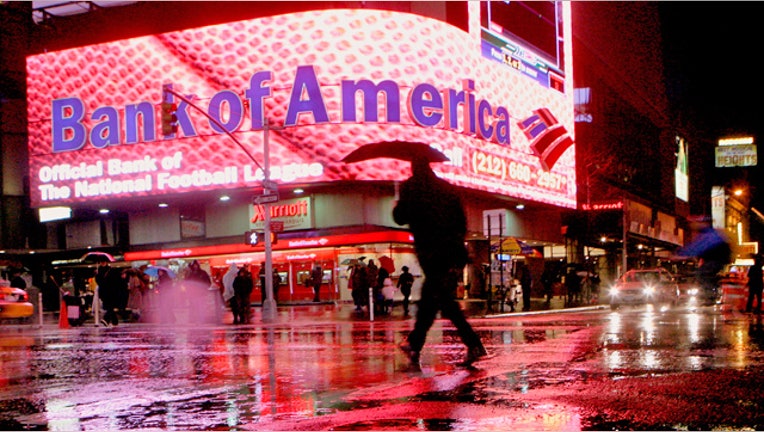 If things start to unravel again in the U.S. economy, embattled Bank of America (NYSE:BAC) would reportedly consider unloading its prized U.S. Trust wealth-management business as well as its vast retail network in Texas.
According to The Wall Street Journal, BofA formulated the contingency plan at the request of the Federal Reserve, which is conducting stress tests on 31 large U.S. banks this year.
However, given the value of those businesses and signs of strength in the domestic economy, BofA execs don't believe they will be forced to hit this asset-sale red button, the paper said. And even if things do go awry in the economy or financial markets, the Charlotte-based lender could choose instead to sell common stock to raise cash.
The Journal previously reported that BofA has told the Fed it would consider selling shares linked to its Merrill Lynch business or selling parts of its national footprint in the event it came under new stress.
Due to its close ties to the economy, poorly-timed acquisitions of Countrywide and Merrill Lynch and legal troubles, BofA is seen as less healthy as some of its big-bank peers.
BofA has spent much of the past two years attempting to scale back and raise cash and it recently lost its crown as the No. 1 U.S. bank by assets to JPMorgan Chase (NYSE:JPM).
Yet the improving economy and a full-year profit of $1.4 billion has improved sentiment surrounding BofA, whose shares have surged 45% so far this year.
BofA acquired U.S. Trust from Charles Schwab (NASDAQ:SCHW) in 2007 for $3.3 billion, making it the largest U.S. private wealth manager.
In what turned out to be a very smart move, BofA jumped into the Texas market at the peak of the savings-and-loan crisis, in part through its takeover of First Republic Bank in 1989. Trailing only JPMorgan, BofA owns 462 Texas branches with $77.6 billion in deposits.
Sources told the Journal the Texas retail network made the contingency list because the low acquisition costs mean a profit from a sale would be larger than other potential deals.
While BofA listened to private investor inquiries into the Texas assets last year, the lender recently rebuffed such requests, the paper reported.
BofA's stock fell 0.9% to $8.02 Friday morning, compared with flat trading on the KBW banking ETF.