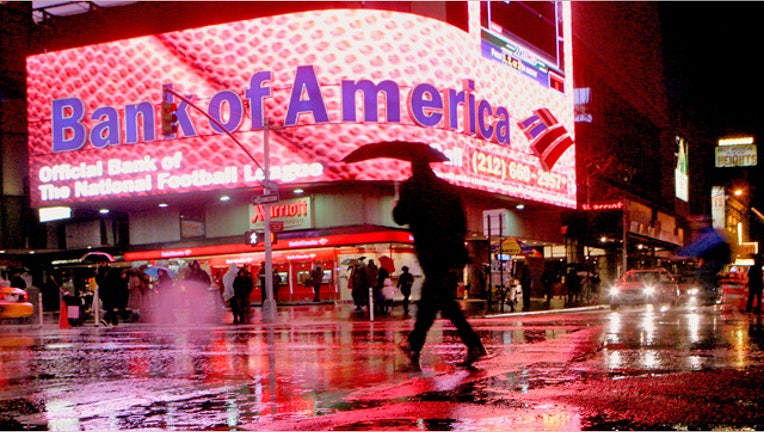 Bank of America (NYSE:BAC), once the largest American bank by assets, recently told worried U.S. regulators it would consider a geographic retreat if its financial problems deepen, according to a new published report.
The report highlights the serious headaches facing Charlotte-based BofA, which has seen its stock plummet by more than 50% over the past year.
According to The Wall Street Journal, BofA listed a geographic retrenchment as a potential move on a list of emergency scenarios requested by the Federal Reserve last year.
However, sources told the paper no retreat is imminent. These emergency actions would likely only be taken if BofA had to raise more cash to protect against further legal problems or other turmoil, the Journal reported.
Still, the fact that such a strategy was even being considered underscores the financial troubles at the financial giant, which spent years building up a nationwide network of nearly 6,000 branches.
Yet BofA has already been scaling back, disclosing plans recently to unload 750 of its branches and losing its title as largest U.S. bank by assets to rival JPMorgan Chase (NYSE:JPM).
BofA has been hit harder than most of its peers by the economic downturn, but it has also been slammed by the poorly-timed acquisitions of Merrill Lynch, Countrywide Financial and their combined legal woes.
According to the Journal, in its filing with the Fed, BofA also listed a potential sale of a separate class of shares tied to Merrill Lynch, which has helped offset weakness at its parent company.
The trouble at BofA is keeping the heat on CEO Brian Moynihan, who took over for longtime CEO Ken Lewis in 2010.
Some directors and execs are frustrated by some of his decisions and public-relations errors, such as the scrapped plan to install a $5 monthly debit-card fee, the Journal reported.
Despite some frustration with Moynihan's tenure, BofA sources told the paper there is a lack of credible replacements.
Hurt by the negative story and new fears about Europe's sovereign debt crisis, shares of BofA retreated 4.42% to $6.48 Friday morning. The selloff eats into BofA's 2012 surge of more than 22%.
Big banks were also being dragged lower by JPMorgan, which disclosed a steeper-than-expected slump in fourth-quarter revenue.