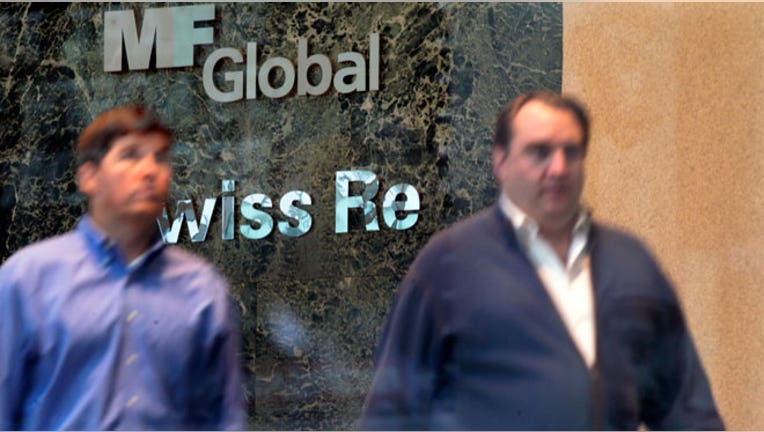 Just weeks after many believed MF Global customers searching for $1.6 billion in missing funds were out of luck, a bidding war has apparently broken out on Wall Street over the claims.
According to The New York Times, Barclays (NYSE:BCS), the Royal Bank of Scotland (NYSE:RBS) and distressed asset specialist Seaport Group are all racing to buy MF Global customer claims, raising hopes customers will recoup most or all of their funds following last  year's collapse of the futures brokerage.
In fact, MF Global customers have now received offers to sell their claims or recover almost their entire shortfall, the Times reported.
The report comes as the October 31 implosion of MF Global remains riddled with questions.
While it's clear the securities firm suffered a scary run on the bank due its exposure to risky eurozone sovereign debt, investigators are still unsure precisely where some $1.6 billion in client funds went missing. It appears MF Global broke long-standing rules and transferred off-limits client cash to cover its losses and margin calls.
Until now, many believed those clients, which include farmers, hedge funds and futures traders, may never fully recover their losses from the ordeal.
However, Barclays agreed to buy up most claims for 90% of face value, while RBS has offered 91% for the claims of institutions, but not individuals, the Times reported, citing a term sheet. Seaport has reportedly offered $200,000 to help fund the group of customers responsible for negotiating the bids.
The offers from Wall Street represent a bet that the MF Global trustee will eventually recover virtually all of the missing money owed to customers. The banks plan to sell the claims to investors and hedge funds rather than hold the claims on their balance sheets, the Times reported.
Last month more than 25,000 MF Global customers filed claims with James Giddens, the trustee.