Report: Bain, Blackstone Join Forces in Yahoo! Buyout Bid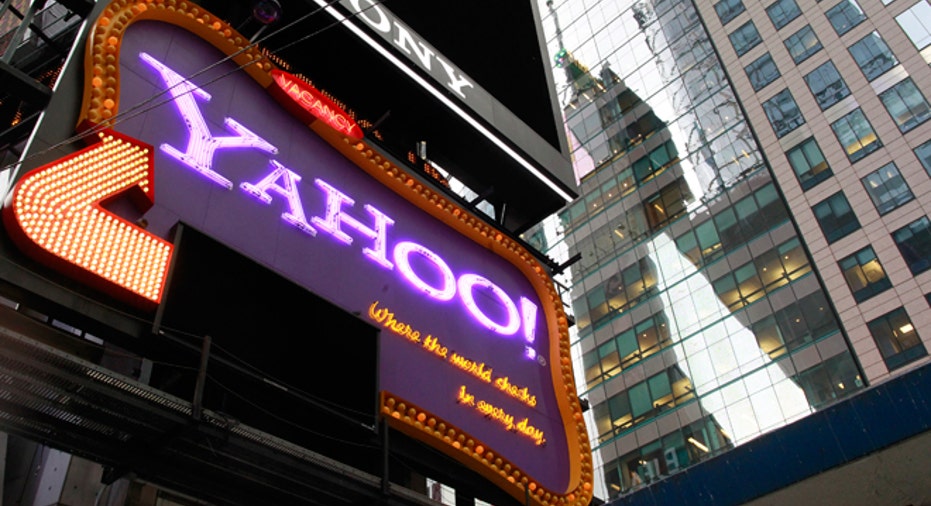 Private-equity firms the Blackstone Group (NYSE:BX) and Bain Capital have reportedly decided to join an Alibaba-led group planning to launch a takeover bid of Internet company Yahoo! (NASDAQ:YHOO).
According to Reuters, the potential buyout offer is not yet formalized, but would be for the entire company.
Shares of Yahoo! jumped more than 4% higher Thursday morning as the report indicated the consortium, which also includes Japan's Softbank, could value the Sunnyvale, Calif. company at more than $20 per share.
A separate report on Wednesday indicated a trio of private-equity firms had placed bids for a 20% stake in Yahoo! that valued the company between $16 and $18 a share.
If this group move forward with an acquisition of Yahoo!, it would value the one-time Internet stronghold at $25 billion. That would represent one of the largest leveraged buyouts in recent memory.
Alibaba is 40% owned by Yahoo!, but is seeking to buy back that investment.
A clew of private-equity firms and other bidders have been swirling Yahoo! in recent weeks after the company fired former CEO Carol Bartz in September and opened the door to potential deals. Yahoo! would like to reach an agreement on a minority investment before the end of the year, The Wall Street Journal recently reported.
Shareholders cheered the latest report about a potential buyout from Blackstone and Bain Capital. Shares of Yahoo! climbed 4.14% to $16.36 Thursday morning.