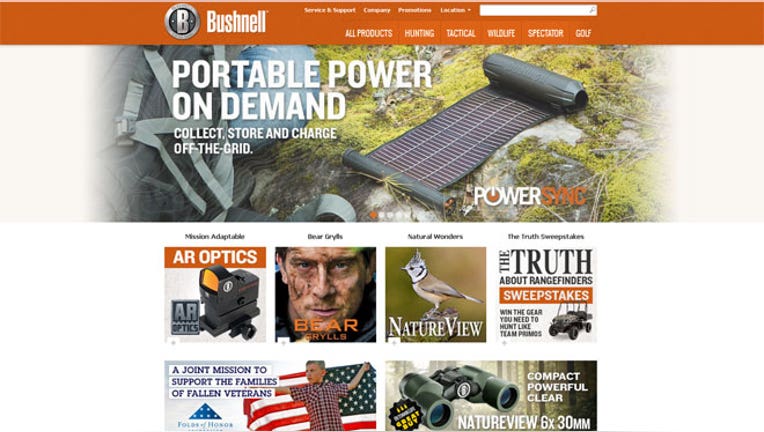 Aerospace and defense company Alliant Techsystems (NYSE:ATK) is in advanced talks to buy optics maker Bushnell for roughly $1 billion, Reuters reported Monday afternoon.
Sources told Reuters a deal between ATK and Bushnell's owner, MidOcean Partners, is not yet finalized and negotiations could still fall apart.
Spokespeople for ATK and MidOcean Partners did not immediately respond to requests for comment. A Bushnell spokesperson directed inquiries to MidOcean.
The 65-year-old Bushnell, which has been owned by MidOcean Partners for about six years, makes a wide range of outdoor, shooting and hunting products, including GPS devices, binoculars and rifle scopes.
In addition to making products for the military, ATK produces ammunition for consumers and law enforcement. It recently agreed to buy Caliber Company, the parent of 119-year-old firearms manufacturer Savage.
The New York Post said in June that MidOcean Partners received three bids for Bushnell. Private equity firm KKR (NYSE:KKR) was said to submit an offer, while another bid came in from what was described as an international outdoors company.
Several reports had indicated that MidOcean was seeking at least $1 billion.
According to Reuters, MidOcean's decision to sell Bushnell was not influenced by any pressure to reconsider an investment in a gun-related company. Cerberus has said it is seeking a buyer for Freedom Group, which includes well-known firearms brands such as Remington, Marlin and Bushmaster.
The industry has benefited from a sales boom over the last few years, particularly amid calls from some lawmakers to expand gun regulations. Freedom Group saw its sales rise about 20% to $931.9 million last year, while Sturm, Ruger & Co. (NYSE:RGR) and Smith & Wesson (NASDAQ:SWHC) have also reported a surge in demand.
ATK shares closed Monday down 1.1% at $96.36 and were inactive in late trading.