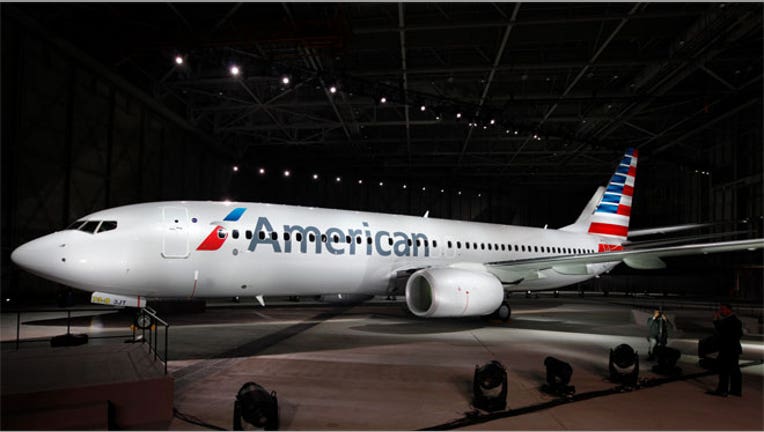 American Airlines parent AMR and U.S. Airways (NYSE:LCC) are hashing out details on a merger that, if completed, is expected to create the world's largest airline, according to a report by The Wall Street Journal.
The two have been working on a deal for months as AMR looks to emerge from bankruptcy, though it seems the two are now racing to get over the remaining hurdles and finalize a deal ahead of expiring nondisclosure agreements, according to the Journal, citing people close to the discussions.
The all-stock transaction would come as American's parent emerges from bankruptcy. The company filed for Chapter 11 in November 2011 amid rising oil costs and softening sales that pressured margins and has launched a wave of consolidation in the aerospace market.
American said it would not comment on the report. Attempts to reach U.S. Airways were not returned. Shares of US Airways were trading up nearly 3% to $14.97 in recent trade.
The combined company, if a deal is reached, could carry a market capitalization of more than $10 billion, surpassing United Continental (NYSE:UAL) as the world's largest carrier.
People close the dealings warned that the talks are ongoing and could still fall apart, according to the Journal. A deal, they said, is likely another few weeks out, though it has reached advanced stages, with US Airways CEO Doug Parker and AMR CEO Tom Horton conducting private negotiations.
Both companies' boards of directors have yet to meet to discuss the deal, those people said. Though under the deal's current structure, American creditors would own 72%, with US Airways shareholders walking away with about 28% of the combined company, the Journal reported.
As of now, it appears Parker would take the reins of the merged entity, with Horton possibly becoming nonexecutive board chairman, though his exact role is still being discussed.
While AMR was initially opposed to a merger, hoping to emerge from bankruptcy as a standalone independent company stronger than it was two years ago and ready to tackle its biggest rivals, its creditors strongly encouraged it to work with US Airways on a merger.
The creditors are reportedly pushing to have the deal announced before Feb. 15, when a nondisclosure agreement signed by American's bondholders expires.