Report: Amazon to Launch TV Device in April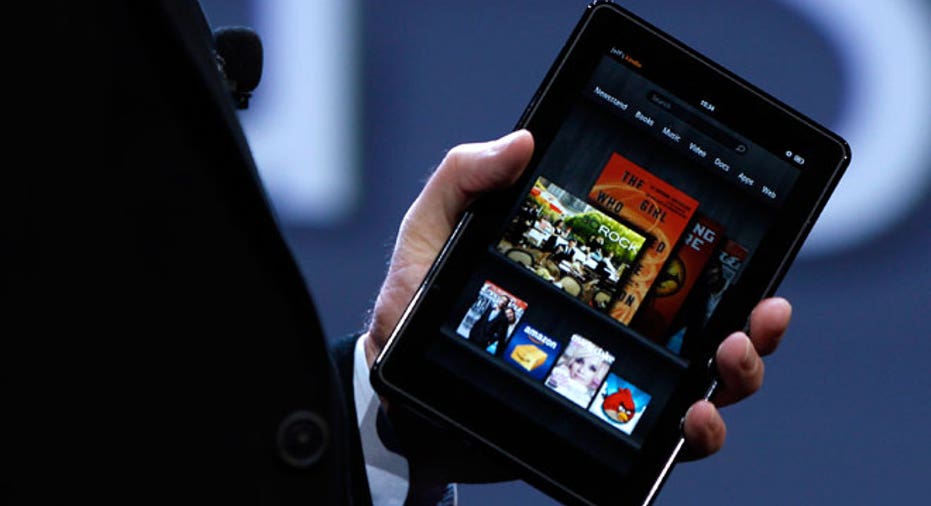 Amazon.com (NASDAQ:AMZN) is reportedly prepared to ship a new video-streaming device in early April, as the online retail giant takes another step to increase its presence in the market for media content.
Amazon plans to sell the new television device through its website and retailers including Best Buy (NYSE:BBY) and Staples (NASDAQ:SPLS), according to a report from The Wall Street Journal.
The long-expected device would connect directly to TVs and allow users to watch content from Amazon's on-demand video service, which competes with Netflix (NASDAQ:NFLX) and Hulu.
An earlier report from TechCrunch said Amazon's device will resemble Google's (NASDAQ:GOOG) Chromecast dongle, which looks like a thumb drive.
Pricing for Amazon's device remains unclear. Roku's streaming devices go for $50 or more, while Chromecast costs $35.
An Amazon spokesperson didn't respond to a request for comment.
Amazon has been increasing its portfolio of movies and TV shows, including original content. The Seattle-based company has also expanded the number of videos that Prime members can stream for free.
Amazon recently said it's raising the annual subscription price for Prime to $99 from $79. The move was seen as a response to higher media acquisition costs, among other expenses.
Amazon's TV device will compete with Chromecast, Apple (NASDAQ:AAPL) TV and several devices from Roku. Those set-top boxes already offer apps for Amazon's video service, but the company doesn't receive any proceeds from ads or data about viewing habits.
Videos on Amazon are also available using the company's own Kindle tablets or an app for Apple devices. The Journal reported that Amazon's new device will carry the Fire name used for its tablets.
The report also said Amazon already sent a pre-production version of the device to developers. It will run on a modified version of Google's Android operating system and offer apps for other video sites.
Shares of Amazon were trading 67 cents higher at $375.71 late Tuesday morning.