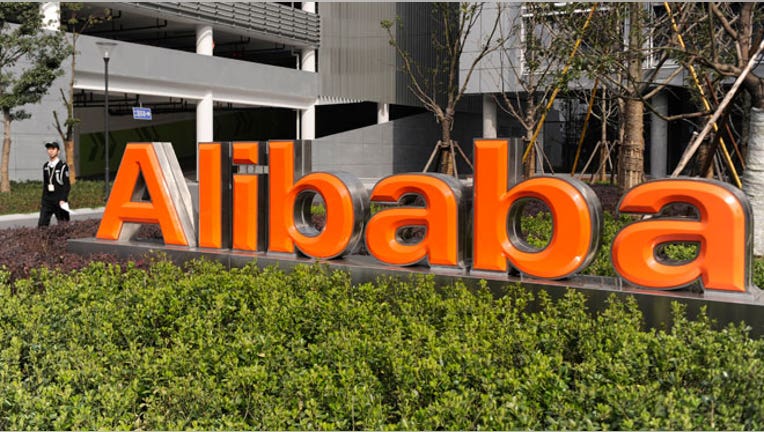 The fees for bankers handling Alibaba Group Holding Ltd.'s initial public offering indicate just how big a trophy deal it is: As a percentage of the sum raised, they may be the smallest in the U.S. since Facebook Inc.'s IPO a couple of years ago.
The Chinese e-commerce giant plans to pay its underwriters a base fee of 1% of the more than $15 billion it is expected to raise in New York this summer, people familiar with the matter said. That would be one of the lowest percentage payments ever on a U.S. Internet IPO, and also likely the lowest in recent years on a U.S. IPO by a non-U.S. company. The standard on big U.S. IPOs is 3% to 5.5%.
Including incentive fees, usually paid to the lead banks if the deal is completed, the Alibaba underwriters will collect between 1% and 2%, the people said, or $150 million to $300 million. That is a level reminiscent of Hong Kong, Alibaba's IPO venue of choice until recently, where bankers on an IPO raising more than $1 billion usually collect fees of 1.5% to 2.5%.
Facebook set a low-fee precedent in the U.S. with its $16 billion IPO two years ago, paying 1.1%, the lowest ever for an Internet IPO there. By contrast, Twitter Inc. paid 3.25% of the US$2.1 billion it raised in New York late last year. Twitter set aside about 5% of the fee pool for additional incentive fees.
The lowest U.S. IPO fee in recent years was paid by General Motors Co., which raised US$18 billion in 2010. GM paid bankers just 0.75%--but that was a government sale following a bailout during the financial crisis.
So far Alibaba has hired six financial firms, none from China, to pitch its U.S. IPO, people familiar with the situation said earlier: Credit Suisse Group AG, Deutsche Bank AG, Goldman Sachs Group Inc., J.P. Morgan Chase & Co., Morgan Stanley and Citigroup Inc.
The fees were discussed at a kickoff meeting for the IPO with bankers in Hong Kong Tuesday, the people familiar with the fees said, adding that Alibaba founder Jack Ma was present.
If the deal progresses as expected, these people said, Alibaba is likely to file an application with the U.S. Securities and Exchange Commission by the end of April and list in the U.S. during the summer. An Alibaba spokeswoman declined to comment on the IPO timing or fees.
Before going public, Alibaba will likely have to spend lots of time educating U.S. investors on its partnership structure. Even as a public company, Alibaba wants its partners--including founder Mr. Ma and some senior executives--to retain the power to nominate more than half of the board of directors, though the partners' combined stake in the company is only about 10%. That requirement was rejected by Hong Kong Stock Exchange last year, a key factor in Alibaba's choice of New York as a listing venue.
Formed in 1999 as a website to connect Chinese suppliers with foreign buyers, Alibaba has grown into China's No. 1 online-shopping company, with millions of merchants and hundreds of millions of consumers using its online marketplaces Taobao and Tmall. Total gross merchandise traded on Alibaba's e-commerce sites last year was $240 billion, a person with knowledge of the figures said earlier. The equivalent figure for Amazon.com Inc., according to Forrester Research: roughly $100 billion.
China's second-largest e-commerce company by transactions may have a U.S. IPO before its rival, though. JD.com, seeking $1.5 billion, filed for a U.S. listing in January.
JD.com also has a new backer: Chinese social-media and online games company Tencent Holdings Ltd., another Alibaba rival, which agreed earlier this month to take a 15% stake. Tencent plans to promote JD.com's services prominently on its popular WeChat mobile messaging application, creating a tougher e-commerce competitor for Alibaba.