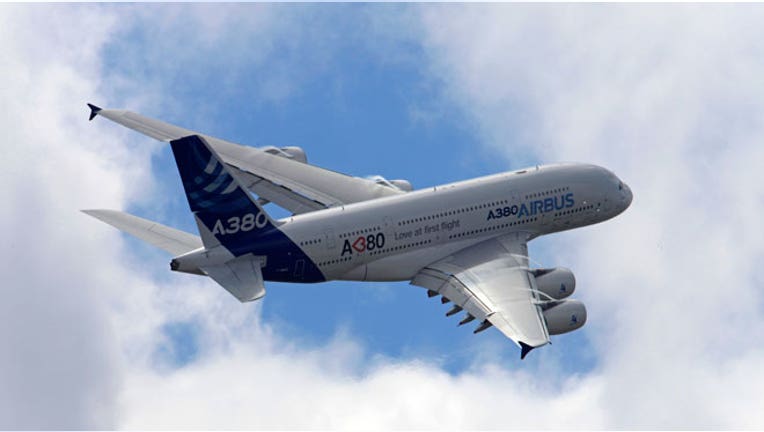 Airbus is close to securing a $7 billion order from British Airways for Airbus A350 jets, according to a report on Monday by Reuters.
Citing industry sources, Reuters said British Airways parent International Airlines Group appeared close to ordering about 20 Airbus A350-1000 planes, valued at $332 million each. Negotiations are expected to go down to the last minute, the report said.
The Wall Street Journal reported last week that IAG was in talks with the Airbus unit of European Aeronautic Defence & Space Co.
The Airbus A350, the European plane maker's answer to Boeing's (NYSE:BA) 777 and 787 Dreamliner, has scored several orders from airlines that are often, if not always Boeing customers. British Airways has been one of Boeing's most loyal wide-body customers.
Meanwhile, a three-month grounding of the 787 Dreamliner has put a damper on Boeing orders.
Reuters quoted one source as saying a wider fleet overhaul at British Airways could include orders for Boeing's 777X, an updated version of its successful 777 jet that has yet to be launched.
A Boeing spokesperson told Reuters that the company sees IAG as an important customer and is studying an airplane that would "enter service near the end of the decade."
Scheduled to enter service in 2017, the A350-1000 that British Airways is eyeing will carry 350 passengers and compete with the Boeing 777, which will hold about 400 people after its revamp.
Airbus is also working on two smaller versions that will compete against the Dreamliner. The first lightweight A350 is slated to make its first flight this summer.
Shares of Boeing were down 54 cents at $85.63 in early morning trading Monday.