Repairing Credit Post-Divorce Takes Time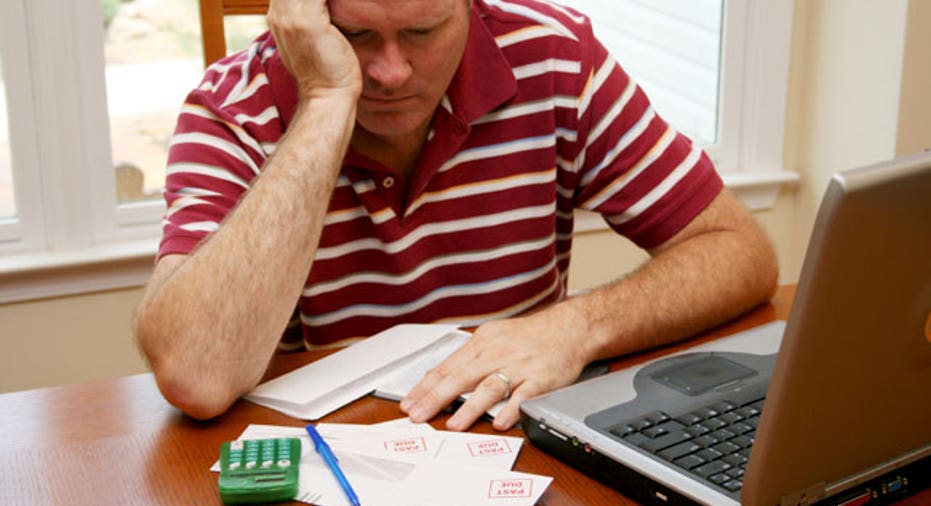 Dear Debt Adviser,Two years ago I went through a divorce. I suffered a big financial setback and have been working to repair my credit. I had a credit account that became a charge-off account on my credit report. I started paying down the balance, but it does not help my credit score at all. Should I continue to pay down the balance or use that money to pay off other debts and let the charge-off account just fall off my credit report after seven years? It is very frustrating paying money that isn't even helping to repair my credit score. Thank you.-Valari
Dear Valari,
I can understand your frustration. A divorce is hard enough, but having financial problems on top of it just makes everything worse. It will take time to recover from your split, and it will take time to recover from your credit mess. Unfortunately, there are no quick fixes when it comes to credit regeneration. I say regeneration rather than repair because it's closer to what actually has to happen. You can't get out a credit toolbox and repair your credit. You have to "regrow" it. Your credit has been through a damaging storm and like a damaged tree, it will take time to regenerate the parts that were damaged.
But the good news is that as more time passes from the time of your credit damage, the better looking and stronger your credit landscape becomes. However, time is not the only ingredient needed to regenerate your credit; you also need to plant new positive information on your credit report. The easiest way to add positive information is to pay all your credit obligations on time and as agreed. But, you also need to pay off any past due obligations, including this one.
The Debt Adviser's quick tips:* Regenerate good credit.* Add positive payment history.* Develop a spending plan.
As you have found, paying your charged-off account does not immediately improve your credit score. The reason is that, because the account was charged off in the first place, and until you show that you can handle the repayments in full, the credit scoring models are saying that you are a high-risk borrower. The older the charge-off becomes, the less negative impact it will have on your score.
If you choose to leave the charge-off as unpaid, most potential lenders will see that on your credit report and be leery of lending to you, regardless of how high your credit score may be. Lenders prefer to see that you eventually paid what you owed, rather than that you never paid. In addition, if you stop paying on the charged-off account, you may find yourself in the midst of a full-scale collection process that could range from mildly unpleasant to horrific.
My suggestion is that you work out a plan to pay all your debts, including the charged-off account, as quickly as your budget allows. The sooner you put the stress of your financial problems due to your divorce behind you, the better. If you have not developed a spending plan, I recommend that you start there. A plan will put you in control of your spending and offer you the security of knowing that you are on a course to better days ahead.
I have seen too many people try and fail to manage their finances in situations like yours. Often, the cause of their failure is not taking the time to do some simple and relatively painless budgeting. A good plan will put you in control of how your hard-earned money is spent. Plus, a spending plan will help you know how to reach your much-deserved financial goals -- one of which is to pay off your debt and improve your credit.
Ask the adviser
To ask a question of the Debt Adviser, go to the "Ask the Experts" page and select "Debt" as the topic. Read more Debt Adviser columns and more stories about debt management.Bankrate's content, including the guidance of its advice-and-expert columns and this web site, is intended only to assist you with financial decisions. The content is broad in scope and does not consider your personal financial situation. Bankrate recommends that you seek the advice of advisers who are fully aware of your individual circumstances before making any final decisions or implementing any financial strategy. Please remember that your use of this web site is governed by Bankrate's Terms of Use.