Renting to the Foreclosed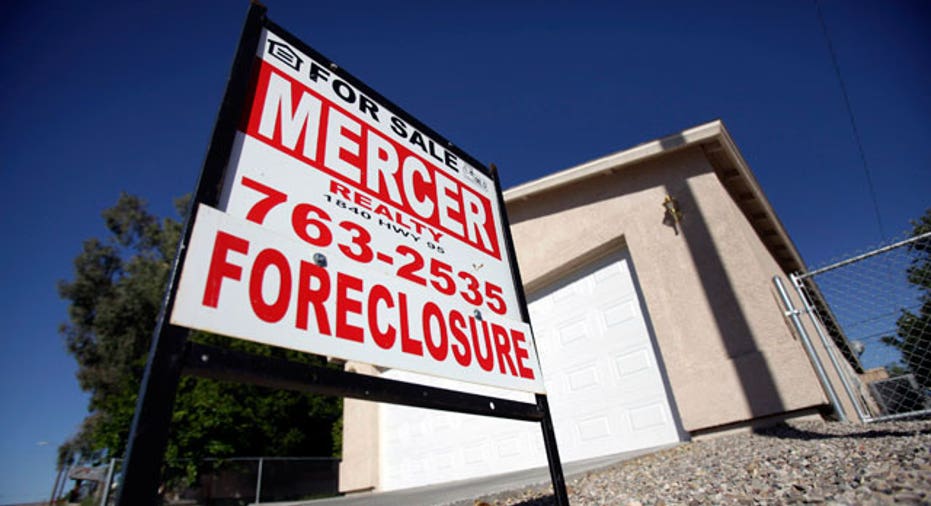 Investors are buying foreclosed single-family homes and renting them out -- and they often rent them to families who have lost homes to foreclosure.
"Families that have gotten used to single-family property living typically prefer renting a home as opposed to an apartment," says Evan Gentry, president and CEO of G8 Capital, a Ladera Ranch, Calif., private equity fund that has bought 3,000 homes, leasing many to renters.
Investors -- individuals and large-scale funds -- are buying with the aim of offering the houses for rent because selling at a quick profit isn't possible.
Families who have been through foreclosure are not alone in preferring a backyard to an apartment courtyard, says Claire Williams, 2011 president of the Michigan Association of Realtors. "Transferees are looking to rent the home they've left and rent another where they're relocating. They don't want to sell because of the decline in values," Williams says.
Finding Properties
Neighborhoods that have been hit hard by foreclosure or big price drops are especially likely to have single-family homes for rent, says Mike Bowman, owner of Century 21 Mike Bowman, in Dallas.
Moreover, there could be an increase in single-family homes for rent. In August, the Obama administration called for studying how homes owned by Fannie Mae and Freddie Mac could be rented.
One idea being studied, says Josh Fuhrman, senior vice president of the nonprofit Homeownership Preservation Foundation, is for banks to acquire a property and quickly sell to an investor who could then rent it out -- possibly to the family who never left the house, even after foreclosure proceedings began.
Many of the current homes for rent are managed and listed by real estate firms, Bowman says. Additionally, the same channels that list apartments, such as Craigslist.com, are likely to advertise homes for rent, says Aaron Murray, vice president of G8Capital.
Meeting Landlords' Requirements
Investors buying vacant properties often know families recovering from foreclosure are a significant force in the market, and many have adjusted their requirements for eligible tenants. "A careful review of someone's credit history can often help landlords determine the difference between someone caught upside down on a home or who had a temporary job loss versus someone who has a long history of late or nonpayments," Murray says.
Bowman says he advises renters to prepare a letter explaining the circumstances that led to foreclosure and how they have recovered financially.
Some landlords "still insist on a credit score of 720," says Williams. But in some areas, she says, landlords realize the market demands more flexible standards.
Setting Rent Rates
With today's low mortgage interest rates, it's possible foreclosed families could pay more in rent than someone with good credit and cash for a down payment would pay for his or her monthly mortgage payment, says Christopher Thornberg, founding principal of Beacon Economics, a Los Angeles real estate and economic consulting firm.
Many families, not just those who have been through foreclosure, says Williams, find that renting is the only financially viable option for them -- either because they can't sell a former home, have poor credit or fear further home price declines.
Planning to Purchase?
When house prices stabilize, Gentry says, their firm and others might offer plans for renters to buy the houses they occupy.
One such method, called "lease option to buy," involves charging a renter a premium on top of the regular rent rate. The premium, which may be $100 or more monthly, guarantees the renter can buy the home at a certain price at a certain date -- for example, two years after the contract is signed.
Another method is the "contract purchase" whereby the renter pays the investor holding the house a mortgage payment for a few years, with the agreement that in a certain number of years, such as three or four, the renter will get a mortgage from a regular lender and be able to assume ownership from the investor. The mortgage payments paid during the contract period are used to reduce the purchase price when the renter gets regular financing.
"It depends on individual circumstances whether these plans will work for the family," says Barry Zigas, housing analyst for the Consumer Federation of America.
For one thing, "people often misjudge that they'll be in a house for a certain amount of time. In this volatile job market, you could find you need to move," Zigas says. He believes individuals are in a poor position to predict what house prices will be.
Moreover, he likes to see part of the premium on a lease option contract to be put in escrow, allowing the money to be used toward the down payment on the purchase.
Individuals should call a housing counselor, says Fuhrman, to analyze whether these purchase plans are viable for them.