Renting Textbooks Cuts Down College Costs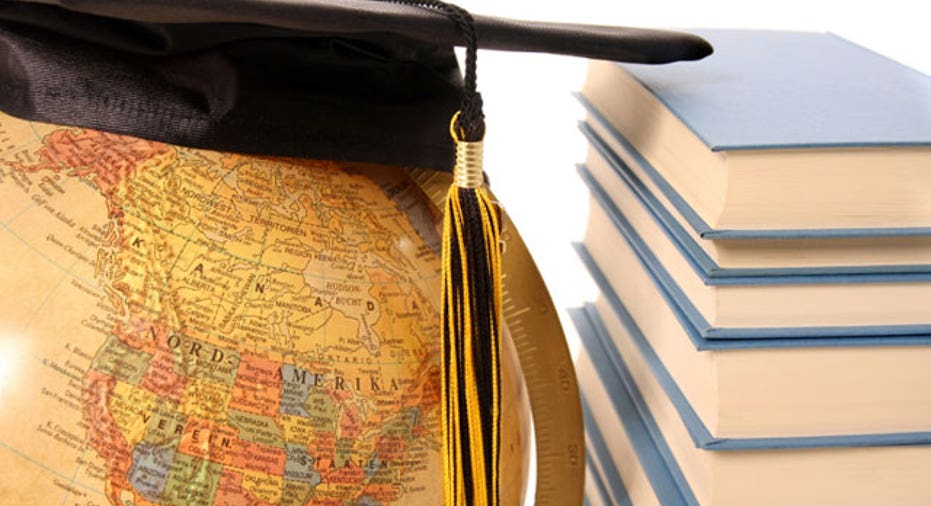 Whether you're a recent high school graduate or an adult hoping to pick up a new trade, attending college can -- and will -- put a major strain on your finances. Tuition, meal plans, housing and beer kegs can add up to a colossal chunk of change. Samantha Whitehurst, winner of this month's Frugal $ense contest, is empathetic to this and offers some thrifty advice regarding one of college's most tedious expenses: buying textbooks.
Bankrate.com: How did you get your idea?
Samantha Whitehurst: Ever since I've been back in school I've been trying to find ways to save money because tuition is going up through the roof. So I started looking around online, seeing if I could at least buy cheaper textbooks, and then I found that you can rent textbooks through a website called Chegg.com. I could rent the textbooks for like, 75% off of what I could buy them for. I don't need the textbooks after the class is over, so it was a huge savings.
Bankrate.com: Why have you returned to school?
Samantha Whitehurst: I decided to return to school because I'm looking to get into a new career. I do accounts receivable at a community college here in North Carolina, and I just really miss working with people. So I'm returning to school in hopes of pursuing a degree in human resources.
Bankrate.com: How long have you been renting textbooks?
Samantha Whitehurst: I've been back in school for a year now, and I've saved a ton of money. I compared the cost during my first semester, and the books were going to be about $300 altogether. I ended up getting all three books I needed for $75, so I saved $225 right there.
Bankrate.com: Is renting textbooks easy to do?
Samantha Whitehurst: The process is very easy. Just log on and look up the book using its ISBN number. They ship it to you within a week. When it's time to return it, they send you boxes or envelopes and let you print out labels so you can send it back for free through UPS.
Bankrate.com: Do you have any other frugal tips for college students?
Samantha Whitehurst: When you rent your textbooks online, they always ask if you have a promo code. I definitely recommend searching for one online. I love one site called Retailmenot.com. Just type in Chegg.com in the search box on the site, and it'll bring up promo codes such as 5% off of your rental or free shipping. Using promo codes can save you even more money.