Renters Beware: What's That Smell?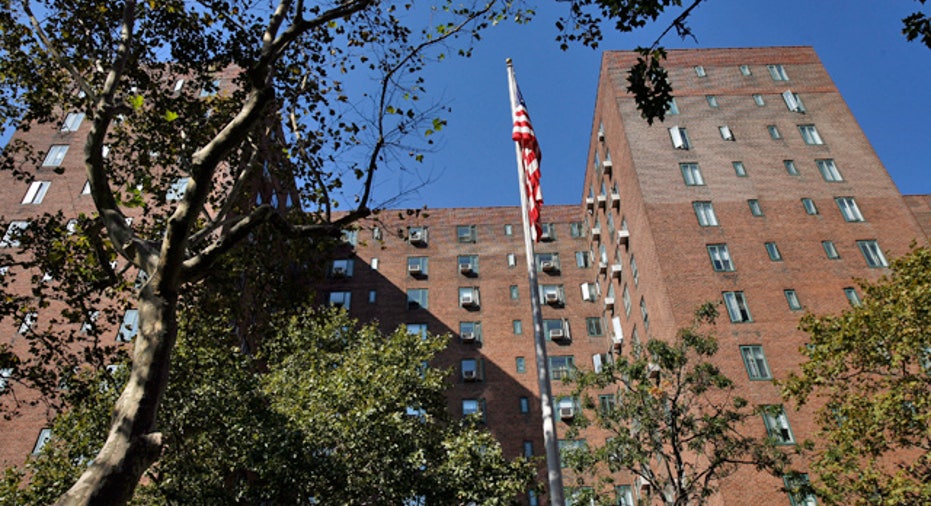 Publicist Lauren Marks just graduated college and made the big move to a rental house in suburban Miami with two other young, professional women.
The three-bedroom house was gorgeous. It had just been renovated.
"The landlord mentioned a few things he promised to fix. A light switch there, a baseboard here," she says. "There was no mention of potentially rabid animals."
But on that summer day they moved in last July and turned on the air conditioner, there it was.
"It smelled like, well, dead animal," Marks says.
The roommates lit scented candles, but the stench stayed. Then there were the scurrying noises in the ceiling at night. Soon, a family of raccoons was discovered living in the attic. The critters had easy access to the home through a hole in the exterior.
"They were living, having babies and dying up there," Marks says.
The landlord insisted there was no hole before he rented the home to them -- and certainly no vermin. But the women prevailed, and he sent out someone to remove the raccoons.
"He looked like the Crocodile Dundee," Marks says. "He even had fingers missing."
Later when there was a problem with the air conditioner, "Crocodile Dundee" showed up again, apparently the landlord's jack-of-all-trades.
Marks says the landlord was a first-timer. He never had tenants before and was learning with the three women as his guinea pigs.
Just about every renter has a story. Some don't end so well. Renters end up paying for repairs; they end up losing their deposits. Some even end up in small claims court. To be sure, landlords have their own horror stories about tenants. But there are some expert tips for would-be renters that could prove beneficial in the long run.
More Renters Than Ever
A primer for renters is needed more than ever. After the housing crisis sent millions of homes into foreclosure, U.S. Census figures show the number of renters has increased to 33.6% from 31.6% in four years.
Three million households have become renters since the real estate bubble burst, according to Census data.
Many of these tenants haven't rented for years or even decades. And times have changed for the better for the renter, says Janet Portman, an attorney and co-author of "Renters' Rights: The Basics." All but two states (Arkansas and Colorado) have passed laws requiring landlords to provide "a fit and habitable place to live." As a result, tenants in those states can withhold rent or deduct repairs from the rent.
"If you had a water heater that didn't work or a leak in the roof in 1990, you couldn't do that," Portman says.
She says many people who become born-again renters aren't aware they have such rights. "You might discover your state has joined the modern world," Portman says.
Renters' rights vary, dictated by local and state laws.
Christian Basick, sales manager for the downtown Miami office of EWM Realtors, says with the housing crisis casting a shadow over all residential property, a good first step is to make sure there are no liens on the property being rented.
Nothing is worse than moving into a new place only to have a bank foreclose upon it. He says professional agents such as himself can navigate those waters.
Also, renters should double-check their credit history. He has seen renters turned down because they had a short sale on their record as they tried to move from being a homeowner to a renter.
Basick says you want to know where the owner lives. Is the owner local, or does he or she live in Venezuela? If the landlord does live out of town, what do you do about repairs? If possible, how repairs are handled should be written into the lease, he says.
"A lot of places have contracts that if anything breaks, the tenant has to pay for the first $100," he says. "Sometimes that comes as a surprise."
Take Your Time and Ask Questions
Joseph Costello, a lawyer with Costello & Costello in New York City who specializes in landlord-tenant disputes, says renters often overlook red flags.
"A lot of people, they look at the neighborhood before considering an apartment," he says. "They think, if the neighborhood's good, then so is the apartment."
Renters also fail to see potential problems when looking for a new place because of the pressure to find a new place to live. If a lease is up, it can be easy to overlook shortcomings or fail to ask the right questions.
"It's getting to the end of month, they are being rushed out of their old apartment, and they will take anything," Costello says.
He says the most common problem for renters is that landlords misrepresent the services they will pay for, such as hot water, electricity, cable television or Internet connectivity. All need to be discussed before signing a lease.
New York City and other major metropolitan areas with old buildings can present special problems to renters. In the Brooklyn neighborhood, you have to be permitted to rent a basement apartment, but many landlords don't want to go through the red tape, he says.
Costello says renters should check the building's certificate of occupancy. Landlords are known to partition off a basement, add a bath and stove, and rent it out. Renters learn something is amiss when they go searching for the thermostat and learn it's in the upstairs apartment where the landlord lives.
"The tenant later finds out he is paying for the owner's heat and electricity on the first floor," Costello says.
In New York, the problem isn't so much raccoons in the attic but cockroaches, mice and, more recently, bedbugs, especially in multifamily buildings, he says.
Basick and Costello say to use common sense, and don't be hurried into signing a lease. And if there is one golden rule to follow, Costello says, it's to not be afraid to ask questions.