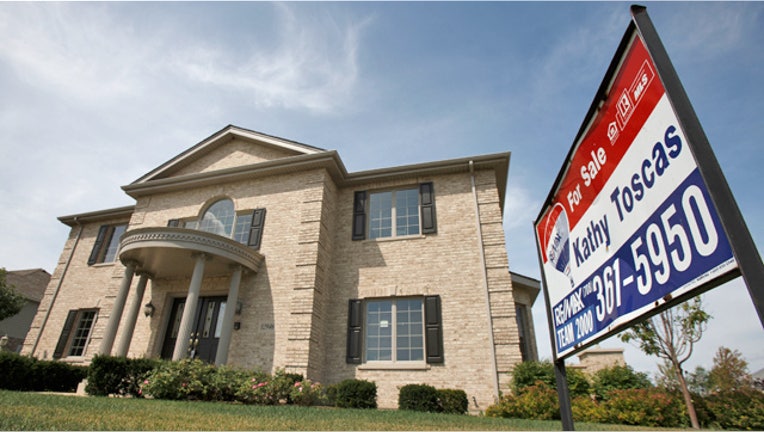 Consumers looking for their next place to rent may want to consider making a more permanent move. The recent housing bubble sent the demand for rentals up soaring and along with low interest rates, new data shows owning a home can be a lot less expensive than renting.
A new report from real estate listing website Trulia  found it's 44% cheaper to buy in today's market than it is to rent. What's more, in the country's 100 largest metropolitan cities, it's less costly to own a home than rent space. In 2012, it was 46% cheaper to buy versus rent.
Wholesale real estate broker Mark Bloom says homeownership became less costly because so many people struggled to access mortgages in the past five years after the housing bubble burst, which drove them into the rental market and pushed those prices higher.
"Banks and loans are loosening up and over the last year, interest rates are outrageously low," Bloom says.
According to Freddie Mac, the 30-year fixed rate fell to 3.5% from 3.9%; however, data from Trulia says rates have been increasing throughout March.
William Delwiche from Robert J. Baird & Co. investment strategist, says the Federal Reserve will continue to keep interest rates low until the labor market significantly improves and as long as rates stay depressed, it will be more attractive to buy than it is to rent.
"The problem is two-fold," he says. "Because incomes aren't rising, that weighs on the ability of homeowners to continue to purchase houses. Rising home values present an attractive investment or carry trade for homeowners. You will expect more gain than the cost of borrowing the money and that creates a bit of demand."
 Courtesy of Trulia.com
The trend of costs being lower to buy versus rent will likely continue for some time, Bloom estimates.
"I honestly think we have a good four or five-year run," he says. "Hopefully there isn't as rampant appreciation in process as there was during the last boom. Interest rates are hard to predict, but the Fed says they will keep them low to encourage the recovery."
For people weighing their next step in the housing marker, here's what they should take into account when deciding whether to rent or buy:
No. 1: Consider the school district. Bloom says school districts are very important when choosing a new location. And if you can save money on tuition by sending your child to public school, buying may be a viable option.
No. 2: Know what you can afford each month. Homeowners overleveraging  themselves was a main catalyst of bring down the housing market in 2007-don't make the same mistake. "Do a 20% down and 30-year fixed rate mortgage to compare," Bloom says. "We don't want the situation from 2006 and 2007 to continue or happen again with people buying then realizing it's too expensive."
No. 3: Evaluate your job security. Don't commit to a mortgage if you aren't sure you will be employed in a couple months. "That is the primary determinant in deciding if it makes sense to own or rent," Delwiche says.  If you aren't happy with your job or feel you may be relocating in the near future, renting may be the better plan. "That gives you the flexibility to take a more attractive job elsewhere without selling your house."