Remodel Home for Less With Junkyard Gems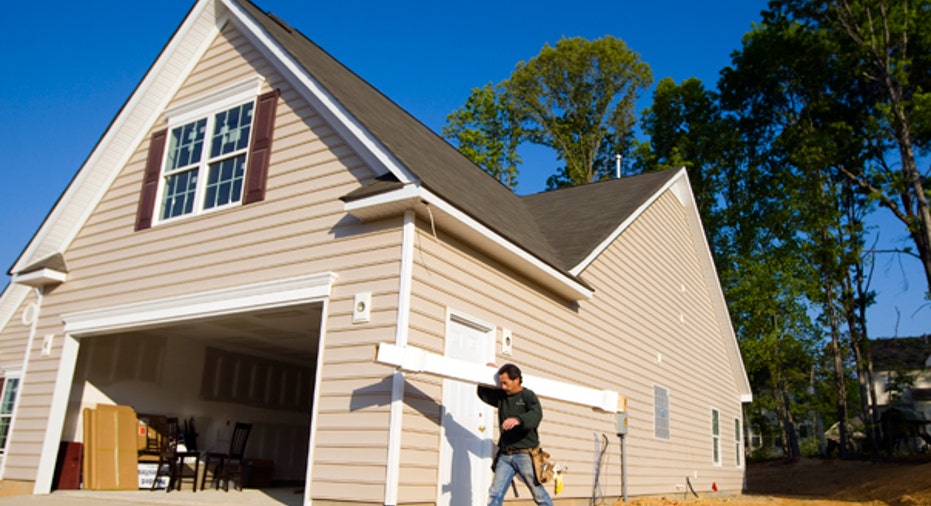 Cheaper Remodeling With Salvage Materials
Remodeling your home doesn't have to break the bank. Buying reclaimed materials, whether it's a door or molding, can save you 40% to 60% off the cost. It can also be a greener way of remodeling since the reclaimed materials won't end up in a landfill.
"There's a wide range of salvaged materials available," says Carrie Ferrence, director of business development at Second Use, the Seattle store that sells reclaimed building materials. "Most of the materials are contemporary materials and typically sell for 40% less than new ones."
For many homeowners, the easiest way to get remodeling materials is to visit Home Depot. But for those who don't mind doing a little hunting and want to save money, buying reclaimed materials may be the way to go. Here are five things you need to know.
Finding What You Want Could Take Time
When shopping for reclaimed materials, you'll need to give yourself plenty of time to do some hunting. Chances are you won't find all the doors or tile needed for a house remodeling in the first visit to the salvage store.
"Like any secondhand industry, come with your measurements, come with some creativity and come with a truck. You might have to go back to find what you're looking for," says Leslie Kirkland, executive director of The Loading Dock, the Baltimore nonprofit reclaimed building supplies store.
Kirkland says consumers save on average two-thirds off the retail price for materials, which is typically a combination of new and old items.
Everything and the Kitchen Sink
Salvage stores, which can be found across the country, are stocked with materials recovered from the deconstruction of homes, buildings and schools, and from homeowner donations. For example, Habitat for Humanity, the nonprofit based in Americus, Ga., aimed at increasing affordable housing, runs salvage stores across the country under the name ReStore.
"It's like a secondhand Home Depot," says Kirkland.
While interior and exterior doors are common finds at salvage stores, consumers also can buy light fixtures, sinks, cabinets, molding, tiles and many other things needed for remodeling a home. Many salvage stores are updated regularly.
Perusing salvage stores isn't the only way to find reusable materials. Online marketplaces like Craigslist have building merchandise as well as a free section where people give things away. Second Use also operates an online salvage store.
As an alternative, visiting the local dump or salvage yard, although messy, can be a great way to find salvage materials.
Buyer Beware: Hazardous Materials
Consumers should use caution when remodeling with reclaimed materials because some are old and may include hazardous materials. While salvage stores don't sell anything with asbestos in it, an old door or bathtub may have been painted with lead paint. If Second Use suspects the item has lead paint, it will put a sticker on it, Ferrence says.
Most stores will test the items, especially if it's an appliance, before putting it on sale. Even so, it's usually up to the buyer to beware of the potential for hazardous materials.
Distinctive Design, But Does it Fit?
Sometimes using reclaimed materials ends up costing you more, especially if it's more labor intensive to get the materials to fit into the existing home. Take doors, for example. In one case, the homeowner bought salvaged doors, but the labor associated with the installation canceled out the savings, says Paul "Paolo" Scardina, owner of Paolo Design Group, a design company, in Portland, Ore.
"The doors were a good bargain, but when the contractor installed them he had to trim them and retrofit each door," says Scardina. "So, the cost of labor to install the doors increased the construction side (of the budget)."
If the parts fit and the reclaimed materials blend in, homeowners will often be rewarded with a distinctive remodeling design as well as cost savings. "When you're working with salvaged materials, you get really interesting designs," says Scardina. "Whether (the cost saving) washes out depends on a case-by-case basis."
Reclaimed Materials: A Greener Way to Save
If a remodeling bargain isn't what you are after, using reclaimed materials has another benefit. It helps protect the environment. According to the Building Materials Reuse Association, the Beaverton, Ore., industry association, using reclaimed materials reduces the consumption of new resources, cuts down on the use of landfills and cuts pollution.
"If you go the salvage route, you're reducing the amount of waste in the landfills, saving money and are able to build something that's different than what everyone else is building," says Ferrence.