Reliable Microsoft Bull Merrill Gives in, Removes 'Buy' Rating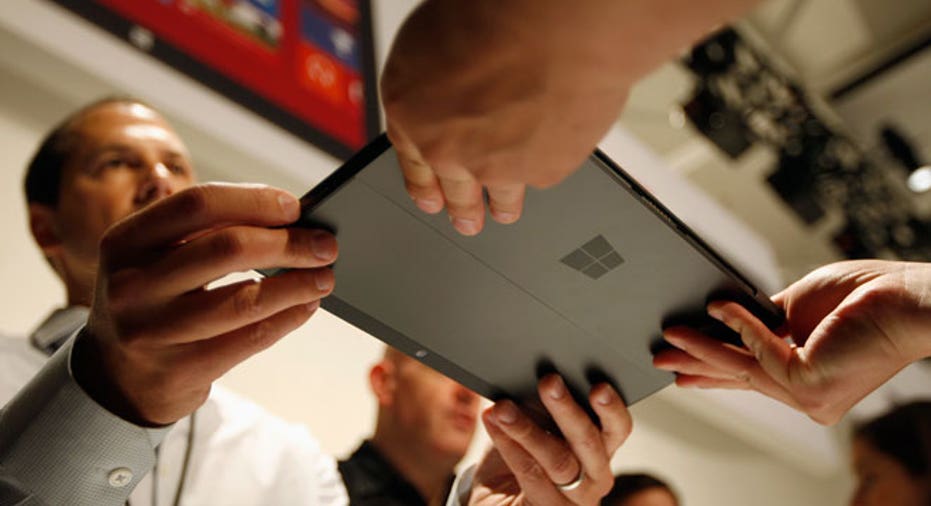 After remaining bullish on Microsoft (NASDAQ:MSFT) since the financial crisis of 2008, Bank of America Merrill Lynch (NYSE:BAC) finally removed its "buy" rating on the software maker amid a "lack of momentum" for Windows 8.
Shares of the tech behemoth ticked slightly lower on the loss of optimism from a key bull, putting them on pace to extend their 12-month slump of nearly 9%.
"We were hoping that [Microsoft] would make a bold foray with Windows 8 into smartphones and tablets," BofA Merrill wrote in a note published Thursday morning downgrading the stock to "neutral," according to MarketWatch. "Now, six months post launch, despite more available touch-based devices, Windows 8 lacks momentum, challenging our optimism."
With those concerns in mind, BofA Merrill trimmed its 2013 revenue target to $79.3 billion from $79.9 billion. On average analysts are calling for revenue of $79.5 billion.
The firm now projects full-year EPS of $2.77, which is below the consensus view of $2.84 and the firm's prior call for $2.91.
BofA had kept a "buy" rating on Microsoft since September 2008 when the stock slumped to around $25 during the worst financial crisis since the Great Depression.
Microsoft eventually tumbled as low as $15 in March 2009, but today it is still sitting at just $28.56.
Shares of the Redmond, Wash.-based parent of Xbox and Skype slipped 0.5% to $28.42 in premarket trading Thursday. Microsoft has rallied 6.9% so far this year, slightly outperforming the 6.6% gain on the Nasdaq Composite.