Regulators Set to Announce Mortgage Settlements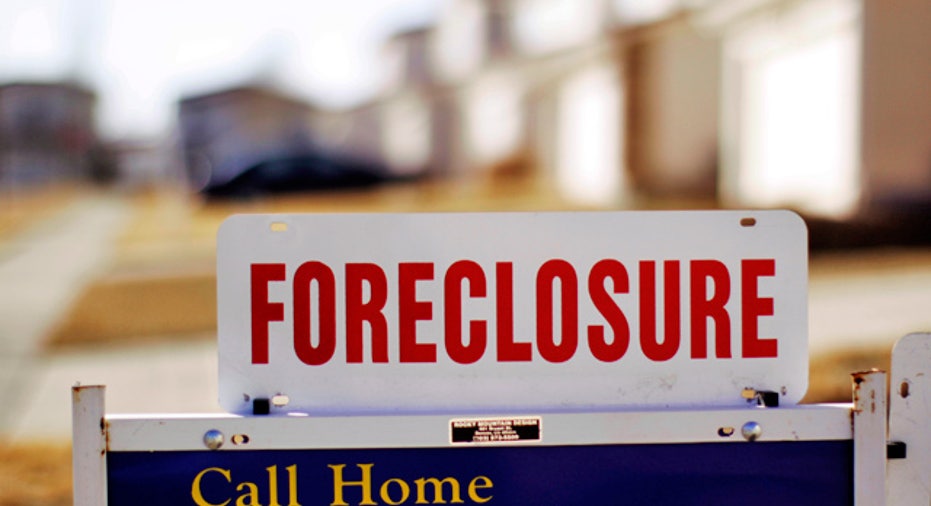 U.S. bank regulators plan to announce settlements later on Wednesday with the largest lenders over allegations of shoddy foreclosure practices, but the pacts will not include financial penalties.
JPMorgan Chase & Co (NYSE:JPM) Chief Executive Officer Jamie Dimon said on an earnings conference call that the regulators would release consent orders that would make the banks fix weaknesses in foreclosure documentation.
Fines will probably come later, he said.
The Office of the Comptroller of the Currency, the Federal Reserve and the Office of Thrift Supervision have spent the past few days completing the settlements with some of the largest U.S. banks, including Bank of America Corp (NYSE:BAC), Wells Fargo & Co (NYSE:WFC), JPMorgan Chase and Citigroup Inc (NYSE:C).
The pacts would resolve only part of a large probe involving a group of 50 state attorneys general and about a dozen federal agencies.
The partial settlement leaves open the question of the banks' total costs stemming from the foreclosure paperwork mess. It also fails to resolve legal uncertainty that has stalled foreclosures, keeping the recovery of the broader housing market in limbo.
Federal regulators and state attorneys general have been investigating bank mortgage practices, including the use of "robo-signers" to sign hundreds of unread foreclosure documents a day, that came to light last year.
Some lenders, including Bank of America and Ally Financial, temporarily suspended foreclosures late last year while they scrubbed their servicing practices, but government agencies have been pushing for broader reforms.
At first, all the government agencies involved in the probes said they wanted to announce deals with servicers at the same time so there would be a clean conclusion to the process.
That unity began to fracture as the attorneys general, along with some parts of the Obama administration, pushed for principal reduction on troubled mortgages and fines of about $20 billion, beyond what the bank regulators wanted.On Wednesday, Dimon said the housing market needed a good, comprehensive foreclosure settlement."Keeping this mess going on is not a good thing for anybody," Dimon said on the earnings call. "We have homes that have been sitting out there for 500 days rotting that we can't do anything about. That is not good for the housing market."
JPMorgan gave an early glimpse of the costs of cleaning up its foreclosure practices. The bank said it would take a $1.1 billion pretax loss for increased mortgage servicing costs.
The partial settlement has also drawn criticism from consumer groups and some Democratic lawmakers.
On Tuesday, Democratic Representative Elijah Cummings wrote to acting OCC head John Walsh, asking him to postpone finalizing the consent agreements.
He said regulators should brief Congress on what misdeeds their mortgage servicing probe had uncovered.
Cummings also said he was introducing "sweeping legislation" to increase consumer protections and transparency in the foreclosure process, as well as to hold banks and servicers accountable for providing relief to qualified homeowners.
"I remain deeply concerned with any proposed consent orders that would allow mortgage servicers to continue disregarding their legal and contractual obligations, and that fail to rectify the damage that servicers have inflicted on borrowers, investors, communities, and the U.S. economy," Cummings wrote.