Regional Carrier C Spire Gets in on iPhone 4S Action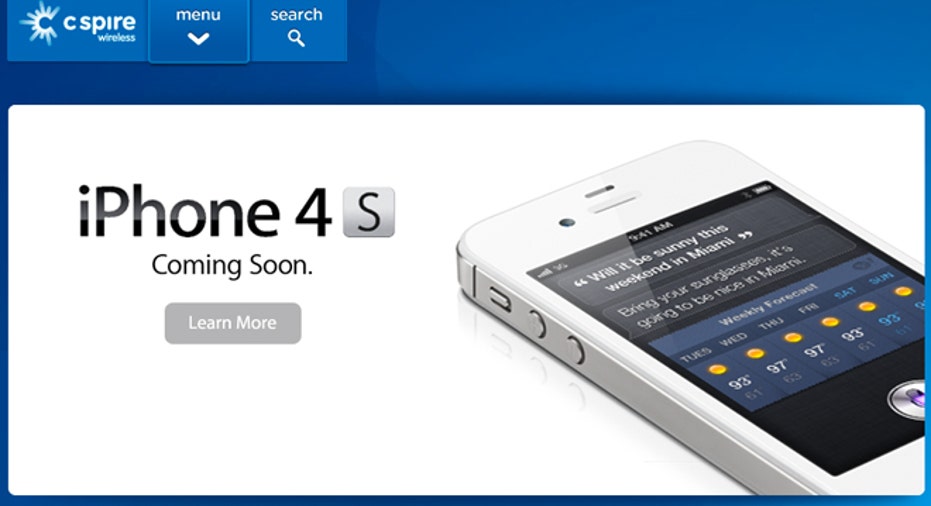 While Apple's (NASDAQ:AAPL) iPhone 4S launched October 14 on the three largest U.S. carriers, one smaller carrier, C Spire, on Wednesday announced it will offer the smartphone as well.
AT&T (NYSE:T), Verizon Wireless (NYSE:VZ), and Sprint (NYSE:S) all began selling the handheld last Friday.  C Spire would be the fourth (and first regional) carrier of the phone in the U.S.
Formerly known as Cellular South, C Spire's website was splashed Wednesday with images of the iPhone 4S and a form for customers to be notified when it is available.
The company said in a press release that it will begin selling the device in "the coming weeks" and that pre-registration begins today.
Asked about which of its pricing plans would be paired with the iPhone, C Spire Wireless Public Relations Manager Dave Miller said, "We do not have any details available on pricing and availability, but plan to be able to provide additional information in the near future."  He added that customers can get details on all of C Spire's plans on the carrier's website.
But not just anyone can sign up, as only people residing in the C Spire's regional footprint are eligible for the company's services, plans and devices, he said.  "We currently have about 1 million customers and serve all or parts of Tennessee, Mississippi, Alabama and Florida."  However, the company's plans are nationwide, so customers can use their phones and devices anywhere in the U.S., he added.
Initially considered by many analysts and fans to be a disappointing update to the iPhone 4, more than 4 million iPhone 4S were sold during the first weekend of its availability, according to Apple.