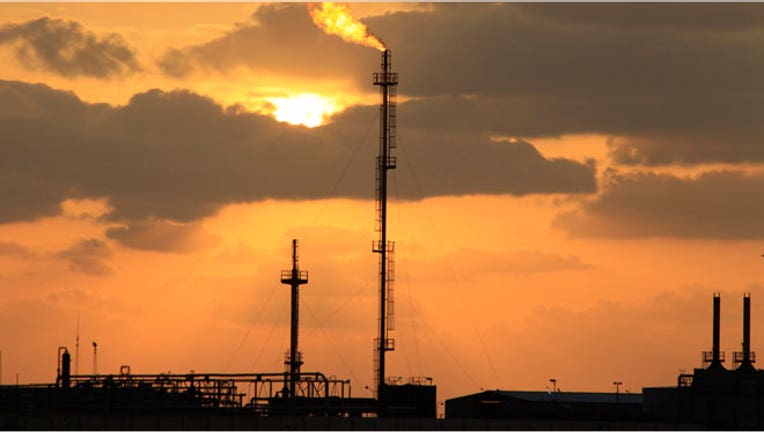 Regency Energy Partners (NYSE:RGP) said Monday it agreed to acquire Eagle Rock Energy Partners' (NASDAQ:EROC) midstream business for $1.3 billion, adding to its footprint in Texas.
Shares of Eagle Rock soared 12% to $5.90 in early morning trading. Regency rose 2.4% to $24.77.
Regency is a major natural gas player in Texas, Oklahoma and Louisiana. The master limited partnership owns thousands of miles of pipelines that transport natural gas from wellheads to interstate pipelines and processing plants that Regency also owns.
Included in the deal with Eagle Rock assets are roughly 8,100 miles of gathering pipeline, as well as processing plants that handle over 800 million cubic feet of natural gas per day.
Regency said the deal will further diversify its basin exposure in the Texas Panhandle, East Texas and South Texas.
CEO Mike Bradley added that the acquisition is expected to be immediately accretive to Regency's cash flow.
The deal is slated to close in the second quarter. Regency said it will subsequently recommend to its board a distribution increase that would reflect a growth rate of 6% to 8% for 2014.
MLPs like Regency pay out much of their profits to shareholders through tax-free distributions.
Also on Monday, Regency announced an agreement to purchase the midstream assets of Hoover Energy Partners for $290 million. The company said the deal will complement its current Delaware Basin assets.
In October, the Dallas-based MLP came to a $3.8 billion deal to buy PVR Partners (NYSE:PVR), forming a larger natural gas company focused on shale formations.