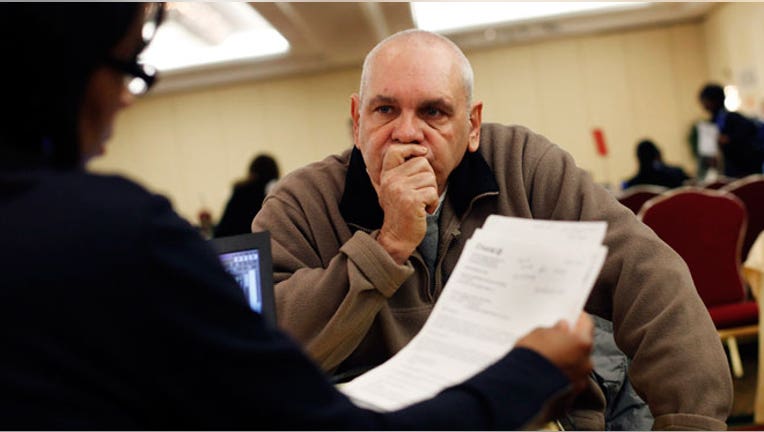 Many homeowners seeking to refinance are learning that the process is taking longer than the 30-day period they had been expecting.
Here's why:
Mortgage-backed securities (MBS) continue to be a sought-after investment in these economic times, providing safe, conservative returns compared to stock. Following suit, mortgage rates remain historically low, with the 30-year fixed rate interest rate around 3.2 percent.
In turn, lenders, banks and credit unions are experiencing higher aggregated volume than their normal operational capacity supports during this time of year. Daily, lenders are dealing with a radically increased demand for refinance money over purchase money requests.
Will your refinance close? Yes, but it will likely take more than 30 days.
Lending institutions
Given the increased appetite for debt restructuring, deciding which company will support your transaction the most efficiently can help you stay ahead of the curve.
Large depository banks and financial institutions: Mortgage loan origination, including both refinance and purchase activity, is only a single division of their business. These banks are also looking for other credit products — deposits, credit cards, etc. — and focus on all banking products collectively. Refinance turn times of 90 days are not uncommon.
Mortgage lenders and mortgage brokers: By specializing in residential mortgage loan origination only, these institutions facilitate faster operational turn times, typically 45 days in most markets.
Refinance tips
While longer turn times should be expected, there are a few things homeowners can do to make the refinance process go more smoothly:
Pick the right mortgage lender by getting numbers in writing upfront and deciding if the product and costs are reasonable enough for you.
If your current mortgage lender/servicer is soliciting you to refinance your loan, obtain in writing how long it's going to take and keep them accountable. Most of the time they're in the same boat as large banks and will require all of your financial documentation. It's best to research a second option.
Let the mortgage professional pull your credit report and review your financials to make sure you have the best possibility of qualifying for the home loan. The last thing you want to do is wait a few weeks for an underwriting response and then get a suspended loan or worse, a denied loan.
Don't take a 30-day lock if your loan will take 45 days to close escrow. The lender or you will have to pay the 15-day cost to extend the interest rate into the future. It's best to consider taking the 45-day rate lock for a slightly higher cost. Many lenders offer 45-day locks for 30-day pricing.
If you do have to extend your rate lock, ask the lender to wave the extension fee. Most mortgage lenders will gladly accept the cost of extending a mortgage rate lock for the opportunity to close your loan. (If your loan is approved with underwriting, the lender will be more likely to extending your loan and absorbing the lock extension fee.)
Should you attain mortgage approval, it will most likely be a "conditional loan approval." Some lenders will claim to have final loan approval upfront, but that is very rare in this credit market. The mortgage company will need additional information from you to sign off conditions and release your file for funding. Providing the necessary documentation to the mortgage company within 24 hours ensures a faster close of escrow.
For many homeowners the opportunity to refinance into a 30-year fixed rate mortgage, 15-year fixed rate mortgage or any other fixed-rate term with rates in the low to mid-3′s provides a net tangible benefit, and most borrowers will break even in 12 months or less. Today's mortgage rates make a refi an attractive tool to help people accomplish their goals, borrow low, start debt relief and minimize interest expense.
Read More From Zillow: