Refinance Home to Pay for Daughter's College?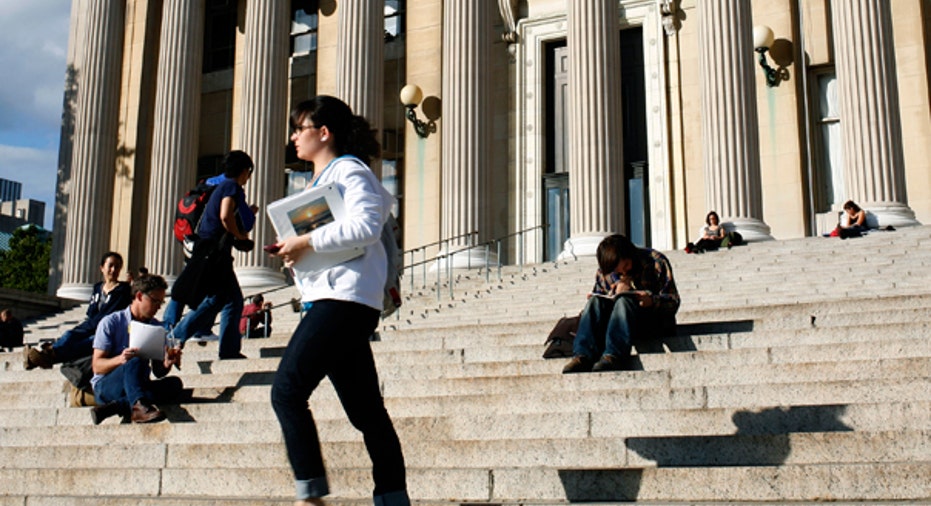 Dear Dr. Don, We are thinking about refinancing our home, which has a mortgage rate of 5.74%, to a rate of 3.5%. That will reduce our monthly mortgage payments and help make payments toward school loans. This is the first year our daughter is in college, and she will be going for at least four years. We have a New Jersey College Loan to Assist State Students, or NJCLASS, a Stafford unsubsidized loan and a Stafford subsidized loan that are at a higher interest rates than mortgages.
With no extra money to pay for college, we are wondering if we should take out more money than we need when refinancing the mortgage and put it into a savings account or something else.
In addition, would any of these decisions have an effect on our expected family contribution when filing the Free Application for Federal Student Aid, or FAFSA? -- Lor Loans
Dear Lor, A cash-out refinancing leaves you with money in the bank, at least until the tuition payments come due. That money is considered a parental asset and goes into the calculation of your expected family contribution when filing your FAFSA. The equity in your principal residence and mortgages on your principal residence do not affect your expected family contribution.
A home equity line of credit, or HELOC, doesn't have the same issue because you draw on the line as you need it for college expenses, although many lenders require you take out some money at closing. One issue with using a HELOC to pay for college costs is that the interest rates on HELOCs are higher than the rates on a cash-out first mortgage, but they are lower than the student loan rates you're looking at for the next academic year.
As I write this, the Bankrate national average for a 30-year fixed-rate mortgage is 4.1%. It's 3.35% for a 15-year fixed-rate mortgage. The Bankrate national average for a HELOC is 5.4%, not that far off the rate on your existing mortgage, and it's an adjustable-rate loan. Another issue with the HELOC is that it doesn't accomplish your other financial goal, which is to refinance your first mortgage.
I get uncomfortable with the idea of parents mortgaging their futures for their child's college education. She may be able to count on you for college, but are you going to be able to count on her for your retirement? Your daughter is the one who can benefit with the expectation of a higher lifetime income and a potential career. I'm not saying don't help out. But make sure she has some skin in the game when it comes to financing her college degree and that she understands the sacrifice you're making to make that degree happen.
In an ideal world, you would have put money aside for her college education as she was growing up. Competing claims on your income found you without a college fund as she entered college. Tapping the equity in your home to pay for her education is committing your future income to meet that expense. What's changing about your future spending to make this feasible? A lower rate on your mortgage will free up some funds, but it's tapping the equity in your home that provides the real contribution to her college costs.
Bankrate's content, including the guidance of its advice-and-expert columns and this website, is intended only to assist you with financial decisions. The content is broad in scope and does not consider your personal financial situation. Bankrate recommends that you seek the advice of advisers who are fully aware of your individual circumstances before making any final decisions or implementing any financial strategy. Please remember that your use of this website is governed by Bankrate's Terms of Use.
Copyright 2012, Bankrate Inc.