Refinance Car Loan to Cut Interest Payment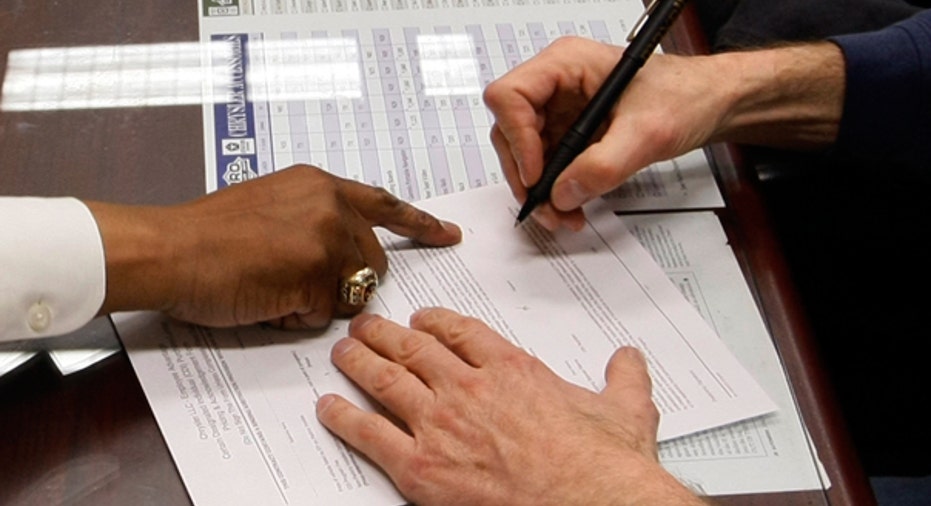 Dear Driving for Dollars,
I bought a car six months ago and I just realized that I am paying more toward the interest than I am toward the principal. Why is this? Is there anything I can do to change it?
-- Abel
Dear Abel,
You must have a high interest rate on a smaller car loan. For example, if you have a $25,000 auto loan with a 15% interest rate for five years, you would be paying more in interest than toward your principal in the beginning of your loan period.
As you progress in your loan, the amount paid in interest decreases, while the amount going toward your principal increases. To change your situation, you could look at refinancing your car loan at a lower interest rate, or start paying extra toward your principal each month if that's allowed on your car loan.
To see exactly what's happening in your situation, use Bankrate's auto loan amortization schedule calculator; enter in your loan amount, the term, the interest rate and the start date, then click "Show/Recalculate Amortization Table" to see the breakdown between principal and interest in each payment. It's quite likely that more of your payment will be allocated to the principal soon.
Ask the adviser
If you have a car question, email it to us at Driving for Dollars. Read more Driving for Dollars columns and Bankrate auto stories.Bankrate's content, including the guidance of its advice-and-expert columns and this website, is intended only to assist you with financial decisions. The content is broad in scope and does not consider your personal financial situation. Bankrate recommends that you seek the advice of advisers who are fully aware of your individual circumstances before making any final decisions or implementing any financial strategy. Please remember that your use of this website is governed by Bankrate's Terms of Use.