Refi Boom Looms as Mortgage Rates Hold Steady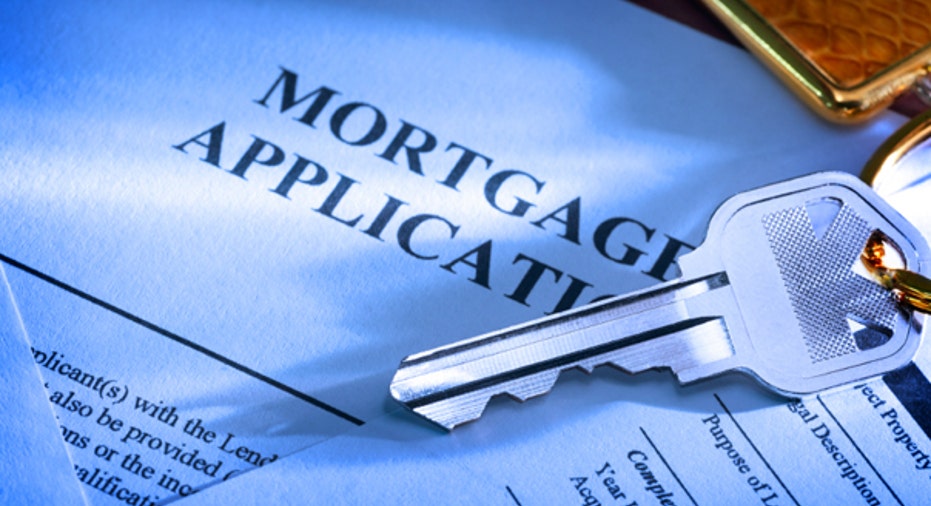 Mortgage rates remained near record lows this week, as the government announced additional efforts in a refinance package that is expected to help millions of borrowers lower their monthly mortgage payments.
The benchmark 30-year fixed-rate mortgage barely rose this week, to 4.11% from the previous week's 4.1%, according to the Bankrate.com national survey of large lenders. The mortgages in this week's survey had an average total of 0.39 discount and origination points. One year ago, the mortgage index was 5.04%; four weeks ago, it was 4.14%.
The benchmark 15-year fixed-rate mortgage fell to 3.34% from the previous week's 3.35%. The benchmark 5/1 adjustable-rate mortgage fell to 3.03% from 3.04%.
Greece keeps rates low
Industry experts say mortgage rates will remain near the bottom, as investors grow worried that Greece may default on its debt this month. The fear among investors usually results in greater demand for safer investments such as U.S. Treasury bonds, and that normally translates into lower mortgage rates.
"They are scrambling right now," says Brett Sinnott, director of secondary marketing at CMG Mortgage in San Ramon, Calif. "If they default, you might see a drop in rates."
Refinance help for borrowers
The low rates come at a perfect time, as President Barack Obama says the government will make it easier and cheaper for borrowers with FHA-insured loans to refinance their mortgages.
The Federal Housing Administration will cut the FHA fees by more than half for borrowers who are eligible to refinance through the FHA's streamline program. The program allows borrowers to refinance with minimum documentation, even if they are underwater. Lenders are not required to ask for a new appraisal of the house when doing a streamline refinance. Only borrowers who are current on their loans and who closed on their mortgages before June 2009 are eligible for the streamline refinance program and the reduced fees.
Of FHA borrowers with loans issued before June 2009, about 3.4 million pay more than a 5% interest rate on their FHA mortgages, according to HUD. These homeowners would be ideal candidates to refinance under the streamline program.
Mortgage professionals, who deal daily with the frustrations of borrowers trying to refinance, welcome the recent FHA changes.
"What took them so long?" says Michael Moskowitz, president of Equity Now, a mortgage bank in New York City. "The higher fees were hurting borrowers." In many cases, the high mortgage insurance premiums prevented borrowers from refinancing because the money they saved through the refinance was eaten up by the fees, he says.
The FHA's reduced fees go into effect in June. For some borrowers who are refinancing an FHA mortgage through the streamline program, it may be wise to wait for the lower fees, Moskowitz says.
Underwater borrowers get started on HARP 2.0
Many homeowners have been waiting for months to take advantage of another refinance program that was announced late last year and will finally go into effect in about a week. That's HARP 2.0, or the Home Affordable Refinance Program, which is aimed at helping underwater borrowers whose mortgages are owned by Fannie Mae or Freddie Mac.
HARP 2.0 is an improved version of a program launched in 2009 that failed to reach its goal, partly because it capped the refinanced loan to no more than 125% of a home's value. That cap has been removed under the new HARP.
Mortgage professionals say they are gearing up to start submitting refinance applications under the new program as early as the weekend of March 17.
Sinnott says he has been taking refinance applications for HARP 2.0 and gathering documents from borrowers, so that as soon as the new rules go live on March 16, his team can submit the applications for approval.
"We are going to be working over the weekend so we can get those applications approved as soon as possible," he says.
Sinnott says he has more than 200 borrowers eagerly waiting to refinance under the new HARP. Most of them are deeply underwater, he says, citing one Florida client whose mortgage balance is 236% more than the house's appraised value.
Will these refinance programs finally make a difference?
Sinnott says he hopes the latest efforts by the government to spur refinancing will finally work this time, after numerous failed attempts.
"By the third or fourth time, you should be able to get it right, no?" Sinnott says. "I think they are doing it right this time."
Regardless of whether or not these plans actually work, expect your lender to be busy trying to help the thousands of borrowers who will try to benefit from them.
"There is definitely going to be an increased demand," says David Kuiper, a mortgage planner at First Place Bank in Holland, Mich. "And there could be delays depending on the situation and the lender." His advice: Ask your loan officer to give you a time frame, and if there is a chance your loan won't close in 30 days, lock your rate for 60 days.