Reebok's $425 'Pit-Stained' T-Shirt Mocks Nordstrom's $425 'Muddy' Jeans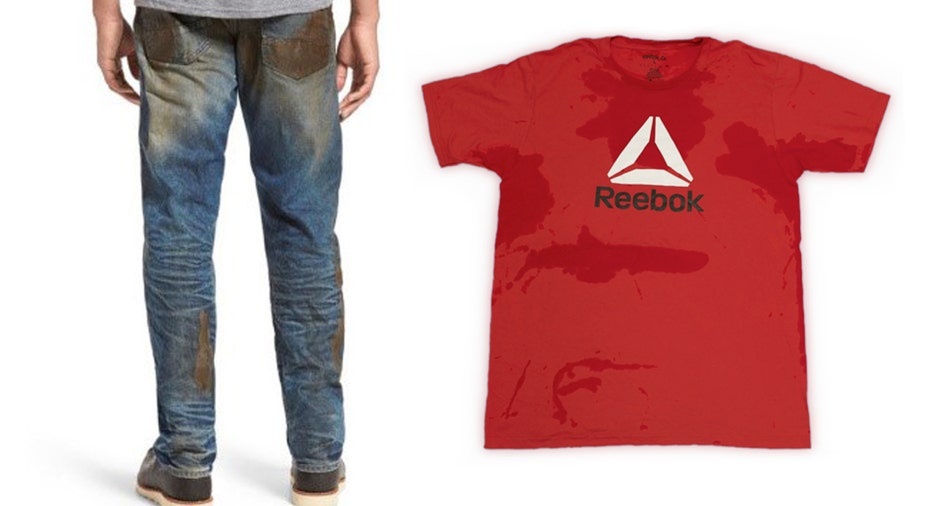 While most people want to hide their pit stains, fitness giant Reebok is hoping to make the look fashionable.
The company announced plans Wednesday to sell a $425 T-shirt soiled with faux sweat stains to give consumers that post-workout look without actually hitting the gym. The marketing stunt comes a few days after retail giant Nordstrom (NYSE:JWN) released plans to sell a pair of $425 jeans with fake muds stains to give men that "dirty job look."
A spokesperson tells FOX Business that Reebok came up with the idea to "poke fun at Nordstorm."
The "Reebok Authentic Sweat Shirt" is already sold out, according to the company's website, which is part of the gag.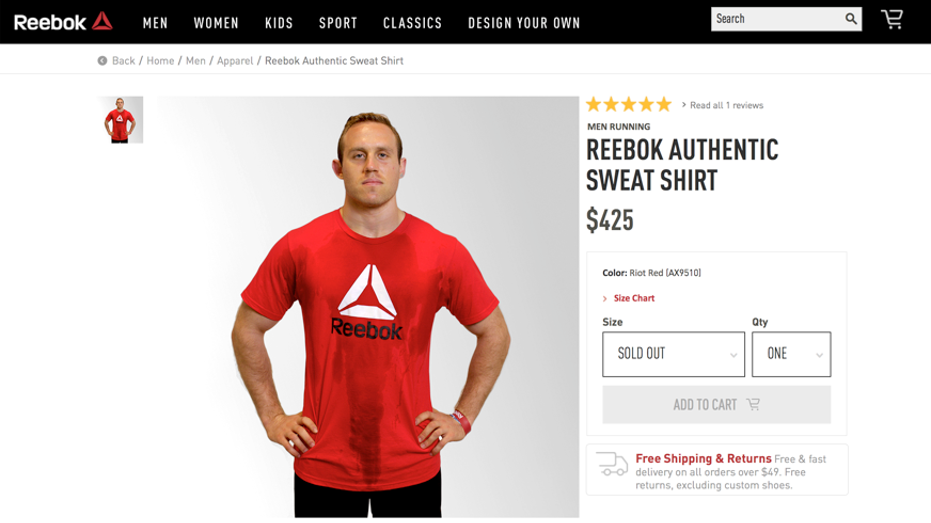 "The design was simple: people worked out during the day, provided their shirts and we shot them. It's real sweat, because we wouldn't have it any other way here. Our hard working employees always find time to sweat it out during the day. We're putting in the hard work for you and giving you a pre-sweated tee for that post-workout look and smell," Reebok tells FOX Business.
Additionally, they warn consumers not to wash the shirt so the stains will "last forever."
Reebok was looking to capitalize off the media attention that Nordstorm's "Barracuda Straight Leg Jeans" got on social media Tuesday. The news of their pricey "dirty" jeans caused an uproar on Twitter (NYSE:TWTR), with people questioning their authenticity.
Nordstrom is no stranger to marketing stunts; earlier this year, the retailer sold a pair of $95 "mom jeans" with square holes cut out of the knees and replaced with clear, plastic panels. Before that, it advertised an $85 rock wrapped in leather that actually sold out.