Record for U.S. Gun Background Checks Set on Black Friday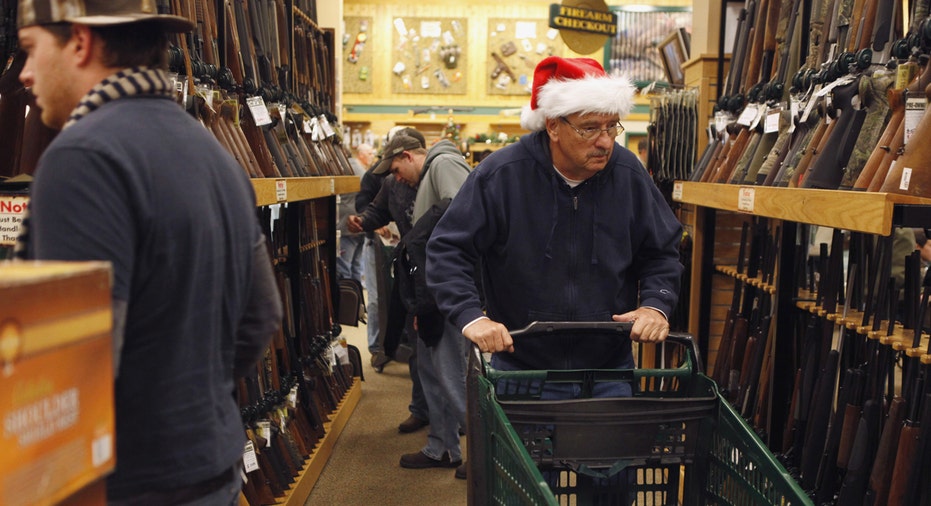 More U.S. residents applied to purchase handguns, rifles and other firearms from licensed dealers on Black Friday than any other day on record, according to Federal Bureau of Investigation data released this week.
Black Friday, the day after the U.S. Thanksgiving Day holiday, is the traditional start of the U.S. holiday shopping season, with sharp retail discounts on merchandise.
On Nov. 27, a total of 185,345 applicants were processed through the FBI's National Instant Criminal Background Check System, which determines whether a person is eligible to purchase guns from a licensed dealership, the FBI said in a statement.
The FBI background check system, launched in 1998, allows gun retailers to clear prospective buyers via phone or computer. Firearm background checks are not required for sales or transfers online, between two individuals or at gun shows.
The number of background checks on Black Friday marked a 5.5 percent increase from the 175,754 a year ago.
The rise comes as President Barack Obama and other gun control advocates blame the ready availability of firearms for years of mass shootings at U.S. schools, malls and other public venues.
Obama has said he hoped a shooting at a Planned Parenthood building in Colorado on Friday in which three people were killed and nine were wounded would spur more Americans "to do something" to support tighter controls on gun sales.
Gun rights supporters, including members of the National Rifle Association, have fiercely resisted any limits on the right to bear arms, citing the U.S. Constitution's Second Amendment.
The previously highest number of applicants processed through the instant background check system in a single day was recorded during the week after the Sandy Hook Elementary School shooting on Dec. 14, 2012.
The Connecticut shooting claimed the lives of 20 children and six adults, was the second deadliest in the United States after the Virginia Tech massacre in 2007. (Editing by Frank McGurty, Richard Chang and G Crosse)
By Laila Kearney