Recession Spawns New Breed of 'Accidental' Entrepreneurs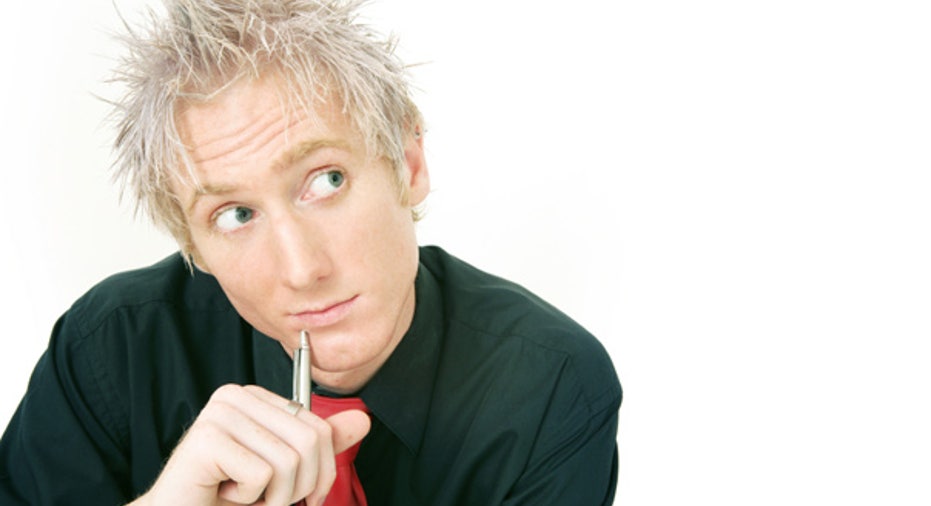 The Great Recession spawned a new breed of "accidental entrepreneurs" more driven by profits than passion, a new study finds.  Unlike the majority of small business founders who launched their companies before the economy tanked in 2008, these new-wave entrepreneurs started their businesses out of pure necessity rather than a lifelong dream of "being their own boss." These agile, highly educated, tech-savvy and battle-tested business professionals are like circling "velociraptors" waiting to feast on the herd, one analyst said.
The companies formed by these accidental entrepreneurs are poised for explosive growth, particularly companies with 10 to 49 employees, and they are aggressively leveraging technologies such as cloud computing  to fast-track their success, according to a survey of 305 IT business decision-makers at small to medium-size  businesses (from three to 250 employees) conducted by Forrester Research on behalf of Symantec.
"These companies are born of the recession, are focused on the Internet and are finding addressable markets to dominate," Brian Burch, Symantec's VP of marketing communications for SMB and cloud, told BusinessNewsDaily. "They are less siloed, very agile, make their own decisions and are more independent than pre-recession founders. They are loaded to win in the market."
[What Can the U.S. Do to Rekindle Entrepreneurship?]
They're also candid about their focus on profit, the study found. More than half (54 percent) of the founders of small businesses launched in the dark days of the recession consider their company a growth business with an exit strategy rather than a lifestyle business, which is 15 percent higher than pre-recession companies.
And their road to entrepreneurship is different, too. More than one-third of the founders of these companies came from a position in a large company with more than 500 employees. They are skilled professionals who are used to making a good living who need to reinvent themselves to maintain their standard of living — 35 percent left their employers due to the recession, while another 8 percent came from other accidental entrepreneur backgrounds, such as the newly "unretired" or returning military.
They're also more bullish than an earlier generation of entrepreneurs. Almost half of the businesses spawned during the recession expect to double their number of employees in the next two years and three-quarters expect revenue to grow more than 10 percent. By comparison, only 12 percent of companies founded before 2008 expect to double employees. It's the same story with revenue predictions. Only 39 percent of the companies founded pre-recession expect to grow revenues by more than 10 percent.
While the study found that all small businesses are aggressively adopting cloud storage and backup, the companies founded by accidental entrepreneurs are doing so at a faster pace. They are also more likely to acquire consumer technology at retail and then modify it as their needs become more complex.
The growth of these companies will come at the expense of less technically confident, less agile and less-connected small business owners, the survey predicts.
"They're like velociraptors,"  Burch said."Survival of the fittest is a proven paradigm."
Just as profit has replaced passion in the hierarchy of needs for these accidental entrepreneurs, don't expect them to innovate their way to success. As a group, they will be focused more on optimization than trailblazing.
"They're going to execute the playbook better and faster than anybody else," Burch said. "The definition of entrepreneurship is going to change over the next 10 to 20 years."
Reach BusinessNewsDaily senior writer Ned Smith at nsmith@techmedianetwork.com. Follow him on Twitter @nedbsmith.We're also on Facebook & Google+.
Copyright 2012 BusinessNewsDaily, a TechMediaNetwork company. All rights reserved. This material may not be published, broadcast, rewritten or redistributed.