Rebel creditors file emergency appeal against Peabody reorganization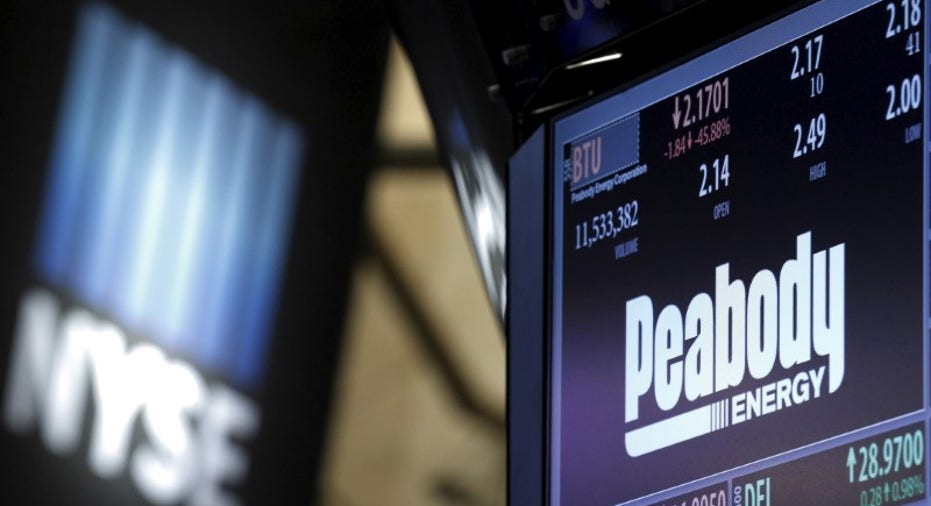 Opponents of Peabody Energy Corp's reorganization plan have filed an emergency appeal against a key piece of the coal producer's proposal they say violates U.S. bankruptcy law by prematurely requiring creditors to promise support it.
At the heart of creditors' complaints are the terms of a $1.5 billion private recapitalization that Peabody has proposed as part of a plan to slash $5 billion of debt and exit Chapter 11 protection.
The plan by the world's largest private-sector coal company could provide lucrative returns for early subscribers. In order to sign up for the private offering, creditors had to support Peabody's broader reorganization plan, a complex and lengthy document, within days of its publication on Dec. 22 and almost a month before it went to bankruptcy court for approval.
U.S. Bankruptcy Judge Barry Schermer blessed the plan on Jan. 26, overruling objections from a range of parties and opening the door for Peabody to officially begin seeking creditor votes.
In a filing with the U.S. Court of Appeals for the 8th Circuit on Friday, an ad hoc committee of dissenting creditors said Peabody "improperly" forced the majority of creditors to commit their votes in favor of the plan well before it received court approval.
"The choice was to support the plan or suffer severe economic loss," they said in a motion to expedite the appeal, adding that the move undermined "the creditor democracy at the core of Chapter 11."
In an emailed statement, Peabody spokesman Vic Svec said the company continued to support its plan as submitted.
While it is normal for a company in Chapter 11 to try to build creditor support for its plan early on, Peabody's opposing creditors say the company negotiated for months with "a favored few" to develop a complex plan and then forced others to quickly accept, according to court papers.
The select group included Aurelius Capital Management and Elliott Management Corp, some of Wall Street's most litigious investment funds. When Peabody filed for Chapter 11 the two funds disputed the value of its assets, but the disagreement with other lenders later dissipated when coal prices rose, increasing many creditors' chances for recovery.
Peabody, with attractive coal mines in Australia and the United States, hopes to emerge from bankruptcy in April, a year after its Chapter 11 filing during a commodities crash, with over $8 billion of debt.
Its bankruptcy confirmation trial is scheduled for March 16.
(Editing by Jeffrey Benkoe)