Reaching Out to Customers, Through Their Noses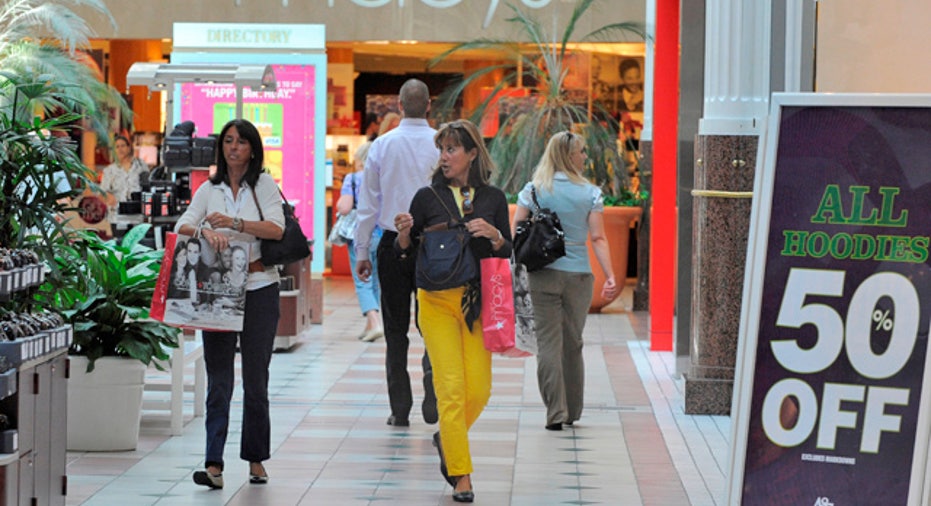 Whether you realize it or not, a lot of businesses stink.
OK, so perhaps "stink" isn't the right word; "have a scent" is more like it.
For the better part of the last decade, retailers, casinos and hotels have experimented heavily with "ambient scenting," a fancy term that describes the process of using scent distribution technology to give a space a unique and inviting smell. The goal for businesses is to enhance the customer experience, increase brand recognition and ultimately drive sales.
Sound too farfetched to be mainstream? It's not. In fact, if you've sat in the lobby of a Westin hotel or shopped at an Abercrombie & Fitch (NYSE:ANF) sometime in the last few years, you've likely experienced it yourself.
What's fascinating about ambient scenting is that it's a trend that hasn't worn off during these tough economic times. Like a good perfume, it has staying power.
And it's catching on in some surprising places. In August, the independent nonprofit organization Goodwill Industries of Southeastern Wisconsin announced that it was in the process of outfitting its 44 goodwill shops across Wisconsin and Illinois with its own signature fragrance – a scent described as "clean" and "crisp" with notes of "sweet orange and honeysuckle."
Goodwill pays about $80 a month per scent-distribution unit, but each store has multiple distribution units, says Billie Torrentt, the organization's vice president of retail sales. A spokesperson for the company running Goodwill's scent system later confirmed that the total monthly cost is about $340 per store.
At first glance, it may seem an unnecessary expense for a nonprofit organization that sells second-hand clothing and furniture, especially in an economy still struggling to shake off the worst recession since the 1930s. But Torrentt makes a good point – the goodwill chain has seen an increase in customers because of the weak economic environment and taking steps to improve the store experience is a way of making sure those customers stick around after the economy recovers. Downturn or no downturn, it pays to please your customer, she says.
"Even if the recession weren't happening, we'd be doing everything we can to create a great shopping experience. We've already taken the approach of trying to have better lighting, great layout… this is just one more thing that we hope will help enhance the shopping environment," she says.
Goodwill's scenting project is run by Prolitec, a Milwaukee-based company with a client list that includes the likes of Abercrombie, Diane Von Furstenberg, Samsung, Hilton, Harrah's, Bellagio, Bliss Spa and the Children's Hospital of Pittsburgh. The company's scent distribution system involves converting liquid fragrances into tiny droplets and emitting them from a machine that's either linked to the air conditioner or hung from a wall or ceiling. The system can cost anywhere from $50 a month to thousands a month, depending on the size of the space.
Prolitec CEO Richard Weening argues that scent is as important to the customer experience, if not more important, as visual and auditory elements.
"People will remember a scent of a space much longer than they remember the music playing," he says.
In that way, ambient scenting offers businesses an opportunity to brand themselves in ways they couldn't before. Heico Wesselius, a professor at Parsons The New School for Design who teaches a course on the design and marketing of luxury goods, says consumers are becoming more "experience driven," meaning that companies are likely to pursue scent and other elements beyond product to make themselves stand out.
"In order to get people to come back, they need to differentiate themselves," he says.
Wesselius said hotels, specifically, are doing some really innovative things with scent. On a recent trip to India, he stayed in a hotel that was not only scented throughout its main spaces, but offered guests the option of choosing a scent of their liking in their hotel rooms. He enjoyed the experience tremendously.
"In the hustle and bustle of Bangalore, it was really like a small oasis," he says.
Research has shown that smell is especially powerful in triggering memories, influencing mood and even making time fly. Weening explains that there was an experiment done in France several years ago in which people exiting the post office were asked to state how much time they thought they'd spent inside. On average, people who emerged from post offices that smelled foul said they'd been inside for 20% to 30% longer than they really had, while people who emerged from pleasant-smelling post offices said they'd spent about 15% less time inside than they really had.
For businesses, the implication is that people will spend more time – and, hopefully, more money – in environments that smell nice, says Weening.
Finally, there's the scope aspect. Weening says that when retailers use ambient scenting to promote a perfume or cologne, they tend to generate more meaningful sales than they do when they simply have an employee or two spritzing shoppers as they walk by. The reason? The fragrance reaches more people when it's wafting through the air.
"It's not really hocus pocus. It's common sense," he says.