RBS's Citizens Financial Makes Tepid Market Debut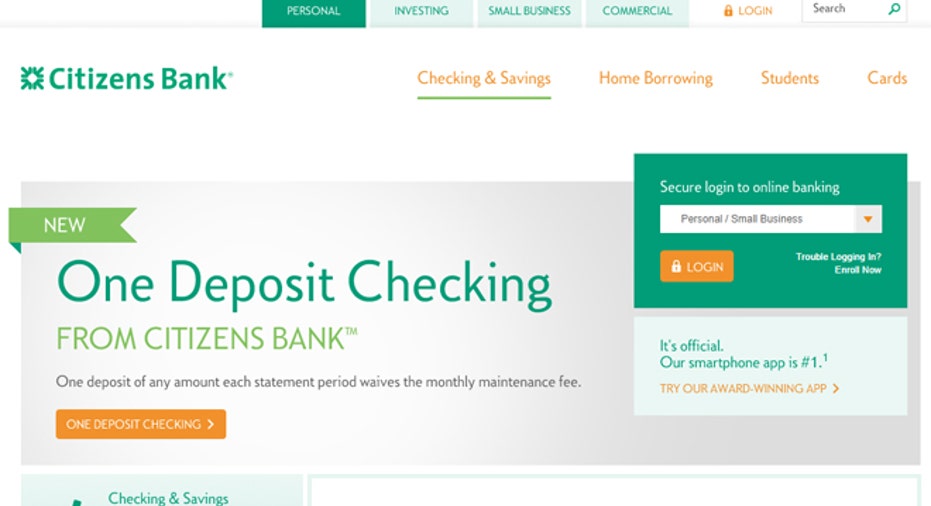 Shares of Citizens Financial Group Inc (NYSE:CFG), the U.S. unit of Royal Bank of Scotland Group Plc, rose as much as 5.4 percent in their market debut, valuing the lender at about $12.7 billion in the biggest U.S. bank IPO since the financial crisis.
The offering, which raised $3.01 billion for RBS, is also the second biggest in the United States this year after Alibaba Group Holding Ltd's (NYSE:BABA) $25 billion IPO last week.
Citizens' shares were up 5.1 percent at $22.63 after about an hour of trading, underscoring tepid appetite for offerings by financial firms in an otherwise hot U.S. IPO market. Alibaba's stock popped 38 percent on its first day.
RBS, which is 80 percent owned by the British government, had originally planned to sell the shares at between $23 and $25, but ended up selling them for $21.50 each.
The bank was forced to cut the price of its initial public offering due to investor uncertainty over its ability to meet profitability targets, analysts said.
RBS, whose stake in the 186-year-old Rhode Island-based bank will drop to 75 percent after the IPO, has said it intends to sell all of its stake in Citizens by 2016.
"RBS is still sitting on about 75 percent of the company, which implies a huge overhang," said Josef Schuster, founder of IPOX Schuster, a Chicago-based IPO research firm.
"Companies with an overhang indicate that the initial shareholders are going to get out sooner or later."
RBS, whose shares were up 0.5 percent at 359.7 pence in London, was saved from collapse in 2008 by a 45 billion pound ($68 billion) bailout. Since then, it has been shedding assets to focus on lending to British households and small businesses.
Analysts have said the RBS's core capital adequacy ratio should be boosted by 2-3 percentage points once it sells at least half of Citizens, probably in the first half of 2015.
The sale price valued Citizens at 0.9 times its net tangible book value of $13.1 billion at the end of June.
That represents a premium to RBS shares, which are trading at about 0.7 times book value, but below U.S. banks of a similar size, such as Fifth Third <FITB.O> and BB&T Corp <BBT.N>, that on average trade at near 1.2 times book value, according to Reuters data.
The banking industry is reeling in a low-interest rate environment and increased regulations. The KBW Bank Index <.BKX> has trailed the S&P 500 <.SPX> this year.
"The market is very competitive while looking at the financials of an offering. In this case, the margins are slim and it just doesn't generate the excitement when compared to the more growth-oriented businesses in the technology and consumer sectors," said Schuster.
Citizens, which was bought by RBS in 1988, provides retail and commercial banking services to about 5 million customers and ranks as the 13th biggest retail bank in the United States, with about $130 billion in assets.
It had 1,200 branches in 11 states in the New England, Mid-Atlantic and Midwest regions at the end of June and made a net profit of $479 million in the six months to the end of June, on revenue of $2.6 billion.
Morgan Stanley, Goldman Sachs & Co and J.P. Morgan are the lead advisers on the deal.