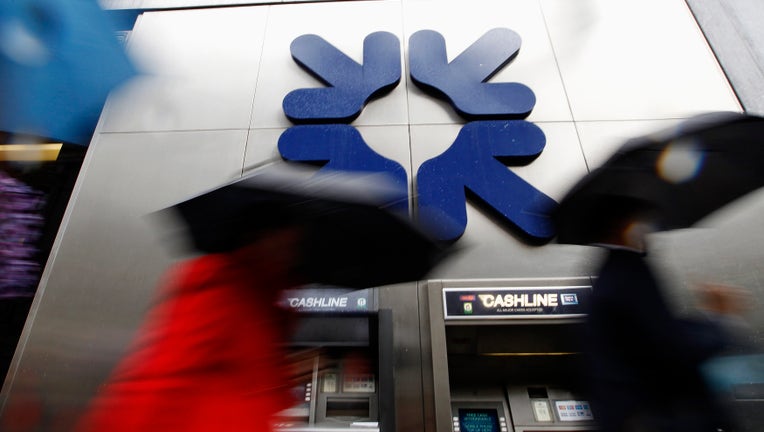 In the latest global Libor settlement, Royal Bank of Scotland (NYSE:RBS) said Wednesday it will shell out $612 million in fines and a Japanese subsidiary will plead guilty to criminal wire fraud in an effort to put rate-rigging charges behind it.
Shares of RBS, which is majority owned by the U.K. government, had a muted reaction to the official settlement that follows similar agreements by British banking giant Barclays (NYSE:BCS) and Switzerland's UBS (NYSE:UBS).
U.S. and U.K. regulators accuse RBS of manipulating Libor rates, which are used to benchmark trillions of dollars of credit around the world, including mortgages, credit cards and complex derivatives.
"Our message is clear:  no financial institution is above the law," assistant Attorney General Lanny Breuer of the U.S. Department of Justice said in a statement.
As part of the global settlement, RBS agreed to pay a combined $612 million, including $325 million to the U.S. Commodities Futures Trading Commission, $150 million to the DOJ and $137 to the U.K. Financial Services Authority.
RBS staff showed a "blatant disregard for principles of honest dealing," said David Meister, director of enforcement at the CFTC, calling the conduct a "smack in the face to market integrity."
According to the Meister, Libor traders and submitters at RBS sat next to each other in London and "traders seized the opportunity" to ask colleagues for favorable rate submissions. The CFTC also accused RBS of coordinating with other banks, colluding with UBS on Yen Libor and an unnamed other bank on manipulating the Swiss Franc Libor.
"This is a sad day for RBS, but also an important one in continuing to put right the mistakes of the past," RBS Chairman Philip Hampton said in a statement. "We have to fix the culture in the banking industry. The most important part of that is focusing our efforts on the needs of our customers and acting with integrity."
RBS said those involved in the Libor scandal have left the company or been hit with disciplinary action.
The DOJ, which has largely refrained from bringing criminal charges against global banks for crisis-era incidents, also said RBS Securities Japan Limited is pleading guilty to felony wire fraud and is admitting its role in manipulating the Japanese Yen Libor.
The U.S. also reached a deferred prosecution agreement with the parent company RBS that accuses the company of wire fraud and participating in a price-fixing conspiracy. The agreement requires RBS to admit and accept responsibility for its misconduct and to pay fines of $150 million.
"As we have done with Barclays and UBS, we are today holding RBS accountable for a stunning abuse of trust," said Breuer.
UBS's settlement also included an agreement for the banking giant's Japanese unit to plead guilty to wire fraud.
U.S.-listed shares of RBS, which is based in Edinburgh, Scotland, gained 0.09% to $10.65 Wednesday morning, leaving them down about 1.3% so far this year.