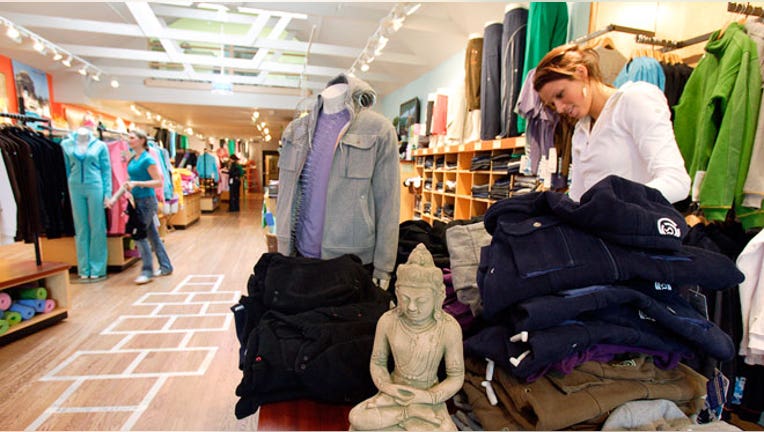 A day after the sudden exit of Lululemon's (NASDAQ:LULU) chief product officer, the yoga-pants maker that continues to reel from the massive "sheer" pants recall last month was slapped with a downgrade to "sector perform" by RBC Capital Markets.
RBC analyst Howard Tubin said the departure of Sheree Waterson brings a "new level of uncertainty to the lululemon story."
"It is Ms. Waterson's departure that is the impetus for our downgrade," he said in a note to clients. The downgrade was from "outperform."
Tubin goes on to note that Waterson has been a "strong creative asset" to the women's sports apparel maker since she joined the company in 2008 and has been "instrumental in the design process."
Despite the Luon problem, which is expected to weigh heavily on Lululemon's earnings later this year, Tubin maintains that Waterson had a "solid design team in place."
Since Waterson led the design team, though, the transparent pants debacle that emerged from an apparent manufacturing glitch among Lululemon's manufacturing partners in Asia ultimately fell on her shoulders.
RBC said firing her was likely the right move for a fast-growing company like Lululemon that is struggling to keep with skyrocketing demand but it believes finding a replacement of equal or better caliber could take some time.
Lululemon late Wednesday gave an update on the Luon investigation. The Vancouver yoga apparel maker said the fabric used to make the Luon pants were likely at the lower end of the company's tolerance scale and that its testing protocols were incomplete for some of the variable in fabric characteristics.
Management reiterated its current-quarter and fiscal 2013 guidance that call for EPS sharply below Wall Street expectations and said it continues to work on the Luon issue.
Shares of Lululemon followed the broader market higher on Thursday, ticking up about 2% to $65.50 in recent trade. Tubin says he continues to believe that Lululemon is an "exceptional and differentiated brand with significant growth prospects."