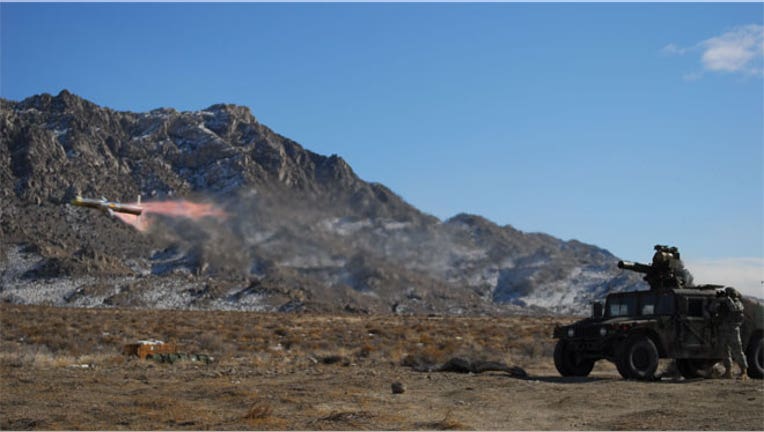 U.S. arms maker Raytheon Co on Thursday reported higher-than-expected earnings in the fourth quarter, although revenues fell short of estimates with U.S. military spending in decline.
The company expected sales to drop further in 2014, but it said operating margins, international sales and profits would remain strong, buoyed partly by a sharp rise in pension income.
Raytheon Chief Financial Officer Dave Wajsgras said the low point or "bottom" of U.S. military spending was likely from mid-2013 to mid-2014, echoing similar projections from top executives at Lockheed Martin Corp and General Dynamics Corp, which reported earnings last week.
He said a two-year budget agreement reached by Congress last year would help the U.S. government and arms makers plan better for the coming year.
Raytheon said revenues were expected to drop to $22.5 billion to $23 billion in 2014 after falling 2.9 percent to $23.7 billion in 2013.
Earnings from continuing operations were expected to rise to $6.74 to $6.89 per share, from $5.96 in 2013, boosted by a sharp rise in income from pension investments. Excluding pensions, earnings per share were likely to drop to $5.76 to $5.91 per share from $6.38 in 2013, the company said.
Wajsgras told Reuters the company's bookings exceeded sales by 28 percent in the fourth quarter, and that trend was likely to continue in the first half of 2014, with sales likely to show stronger growth in the second half.
Raytheon now expects to finalize a large order from Kuwait for a Patriot missile defense system in February, a deal valued at $500 million to $600 million that had been expected in the fourth quarter, Wajsgras said.
"The international pipeline is very strong," he said.
The company ended the year with a backlog of $23 billion, down $1 billion from the earlier year.
He said the company's adjusted operating margin in 2013 was 13.4 pct, the highest level seen since 2000, which reflected efforts to cut costs by consolidating facilities and other measures. He said margins would likely ease to 12.6-12.8 percent in 2014 as the company began work on several new programs, which typically carry lower margins to start.
Wajsgras said strong 2013 margins were a highlight of the year. "That bodes well for our customers because it reflects our ability to continue to take costs out," he said.
Raytheon reported nearly flat net profit from continuing operations of $467 million, while earnings per share from continuing operations rose to $1.46 from $1.41 a year earlier. Sales fell 8.8 percent to $5.87 billion from $6.44 billion a year earlier.
Analysts looked for earnings per share from continuing operations of $1.35 on $5.95 billion in revenues, according to a poll by Thomson Reuters I/B/E/S.
Rob Stallard, analyst with RBC Capital Markets, said the company's guidance for 2014 was notably higher due to projected pension income. "This should more than offset any worries about reduced bookings, as the timing of awards is notoriously lumpy and difficult to predict," he said.
Wajsgras said the company was investing heavily in research and development, noting that past investments had helped the company win big U.S. Navy contracts -- for a next-generation electronic jammer and a next-generation radar -- in 2013.