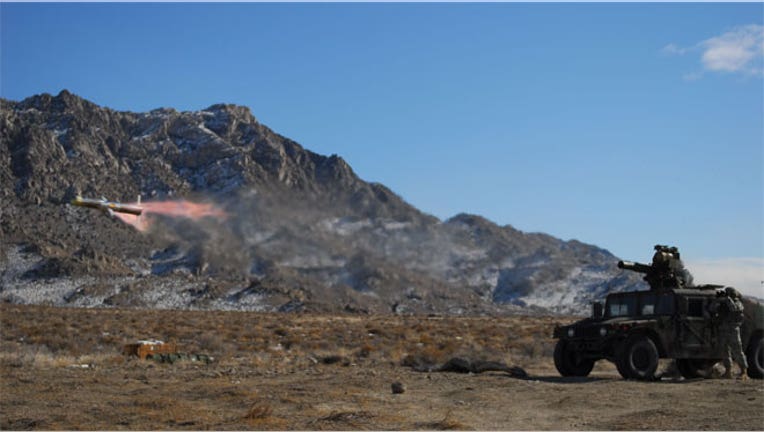 U.S. weapons maker Raytheon Co reported a 13 percent rise in second-quarter profit, helped by cost cutting and favorable pension adjustments, and maintained its full-year forecast.
The company, which is in the running for an order for its Patriot missile defense system from Poland, expects a decision in 2015, Chief Financial Officer David Wajsgras told Reuters.
The company was short-listed for the order last month along with a consortium of France's Thales and European group MBDA.
Raytheon has been expanding its presence in Europe, Asia and the Middle East and beefing up its global supply chain in the face of tightening U.S. defense budget.
The company said it expects international bookings to remain strong in the second half of the year.
Raytheon's Sentinel surveillance aircraft, which was used in the hunt for the 200 missing schoolgirls in Nigeria earlier this year, was retained in service until 2018 by Britain this month.
Raytheon remains in the running for providing a large missile defense system in Turkey, which recently asked bidders to extend their offerings through Aug. 30.
Net income attributable to Raytheon shareholders rose to $551 million, or $1.76 per share, in the second quarter ended June 29, from $488 million, or $1.50 per share, a year earlier.
The company recorded a favorable pension adjustment of 18 cents per share in the quarter, compared with an charge of 14 cents a share a year earlier.
Excluding pension-related items, earnings dropped to $1.41 per share from $1.64.
Larger rival Lockheed Martin Corp's earnings also received a boost from a similar pension adjustment.
Raytheon's total operating expenses fell 8 percent to $4.94 billion.
Revenue fell 7 percent to $5.70 billion.
Raytheon said its operating margin rose to 13.3 percent in the second quarter from 12.5 percent a year earlier.
The company said it expects margins to be in the high 12 percent to low 13 percent range on an adjusted basis in the second half of the year.
The company's adjusted margin for six months ended June 29 was 12.2 percent.
Raytheon said it still expected revenue of $22.5 billion-$23 billion in the full year, with earnings per share of $5.76-$5.91, excluding special items.