Ravens OL John Urschel retires at age 26 amid CTE study uproar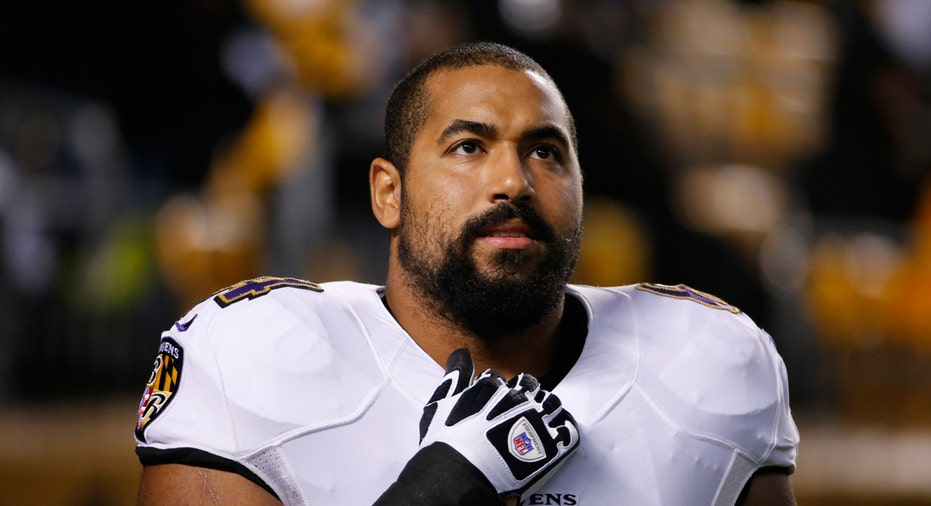 John Urschel, the Baltimore Ravens offensive lineman and MIT mathematics student, retired from pro football at age 26 on Thursday, just days after results of a study found 99% of former NFL players had the degenerative brain condition known as CTE.
"This morning John Urschel informed me of his decision to retire from football," Ravens head coach John Harbaugh said in a statement. "We respect John and respect his decision. We appreciate his efforts over the past three years and wish him all the best in his future endeavors."
Urschel has yet to publicly comment on why he chose to retire. A graduate of Penn State University, Urschel was a fifth-round draft pick in 2014 and spent three seasons with the Ravens.
His retirement at just 26 came days after a study by noted neuropathologist Dr. Ann McKee found 110 of 111 deceased former NFL players had CTE, or chronic traumatic encephalopathy, the brain condition thought to be caused by repeated blows to the head. Of 202 individuals who played football at levels ranging from high school to the pros, 177, or nearly 90%, showed signs of the condition.
"It is no longer debatable whether or not there is a problem in football – there is a problem," McKee told the New York Times.
Urschel, who is currently pursuing a doctorate in mathematics at MIT, wrote a personal essay entitled "Why I Still Play Football" for the Players Tribune in March 2015. In the essay, Urschel wrote that he "[envied] Chris Borland," the former San Francisco 49ers linebacker who retired at age 24 due to concerns about the long-term effects football would have on his brain.
"I play because I love the game. I love hitting people. There's a rush you get when you go out on the field, lay everything on the line and physically dominate the player across from you. This is a feeling I'm (for lack of a better word) addicted to, and I'm hard-pressed to find anywhere else," Urschel wrote at the time.