Rates are Great, Home Prices Less Filling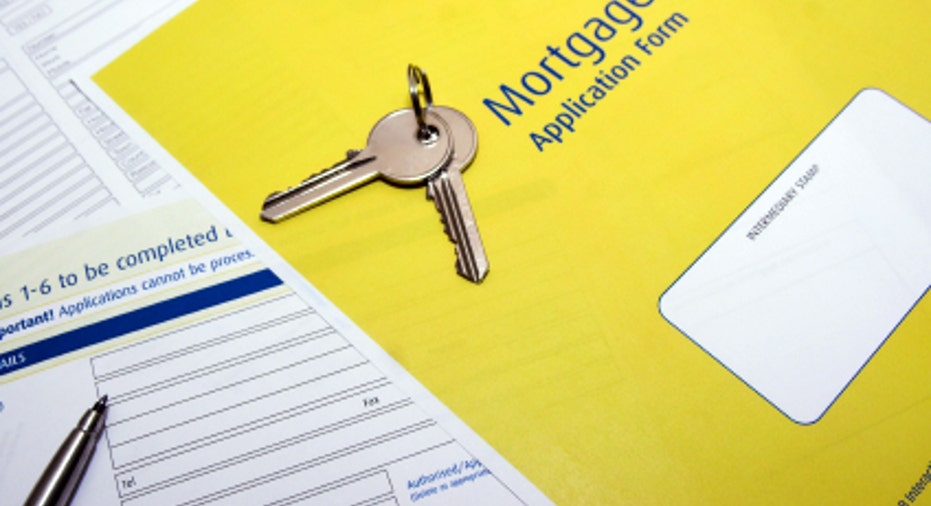 Mortgage rates stayed near all-time lows this week, as the housing market showed signs of life and sent potential homebuyers a message: If you want to buy low, it doesn't get any better than this.
The benchmark 30-year fixed-rate mortgage was 3.97%, unchanged from last week, according to the Bankrate.com national survey of large lenders. The mortgages in this week's survey had an average total of 0.41 discount and origination points. One year ago, the mortgage index was 4.75%; four weeks ago, it was 4.09%.
The benchmark 15-year fixed-rate mortgage fell to 3.19% from 3.2% the previous week, and the benchmark 5/1 adjustable-rate mortgage rose to 3.02% from 3%.
Low mortgage rates are not the primary reason homebuyers decide to buy. But low rates make homeownership more affordable, and they certainly are helping many first-time homebuyers, says David Kuiper, a mortgage planner at First Place Bank in Holland, Mich.
"They are finally getting the message that rates are at all-time lows," Kuiper says. "It's word of mouth. They are hearing from people they know, people who just bought, and they are saying 'If they can buy, I can buy.'"
The market is far from total recovery, but the notion that now is the time to buy seems to be spreading even in hard-hit markets such as Florida.
"Last year, you could feel the market coming back slowly, but now it's different. There's more of a sense of urgency from buyers. They know if they want to get the best deal, now is the time," says Rob Nunziata, president of FBC Mortgage in Orlando, Fla.
Bullish Housing Data
Housing data released this week show both prices and sales have improved in recent months.
Home sales increased 3.3% in April, according to the Commerce Department. Sales jumped to a seasonally adjusted rate of 343,000, up from a 332,000-unit pace in March.
The national price index for homes that were purchased in the first quarter of this year is up 0.5%, compared to the first quarter of last year, according to a quarterly report by the Federal Housing Finance Agency. The agency compiles data on homes that were purchased with mortgages backed by Fannie Mae and Freddie Mac. The FHFA report shows prices rose 1.8% in March, compared to February.
Another report that added to the overall sense of recovery in the housing market was the quarterly earnings results by homebuilder Toll Brothers released Wednesday. The builder of luxury homes reported a net income of $16.9 million for the second quarter of 2012. That compares to a net loss of $20.8 million for the second quarter of last year.
"It appears that the housing market has moved into a new and stronger phase of recovery, as we have experienced broad-based improvement across most of our regions over the past six months," says Douglas C. Yearley Jr., Toll Brothers' chief executive officer. "The spring selling season has been the most robust and sustained since the downturn began."
Who Are the Buyers?
Mortgage professionals and real estate agents say the demand for homes is coming from first-time homebuyers, buyers of vacation and luxury homes, and individual investors.
"I'm hearing of investors who had $200,000 in the stock market, and they are taking it out to invest in real estate," Nunziata says. "I know a property manager who has 700 clients right now. He's working with buyers from Turkey, Spain ... his business is exploding."
Kuiper says most of his clients are first-time homebuyers.
"Of the last 20 purchase transactions we had, 10 or 12 of them were first-time homebuyers," he says. "They want to take advantage of this perfect storm of rates, availability and pricing."