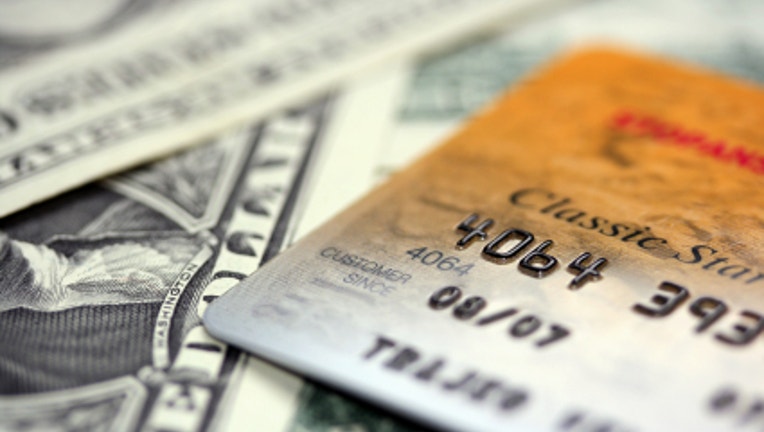 Interest rates on new credit card offers remained flat for the third straight week, according to the CreditCards.com Weekly Credit Card Rate Report.
The national average annual percentage rate (APR) on new card offers remained at 14.97% Wednesday. This week marks the 21st time this year that average interest rates haven't moved. The last time average rates changed by close to a full percentage point from one week to the next was in January 2010.
The lack of APR activity does not in any way reflect a lack of credit card use, however. A new report from credit bureau TransUnion shows that while card delinquencies have hit an 18-year low, credit card debt per borrower grew about 6% in the second quarter compared to a year ago. The average card debt per borrower, according to TransUnion, is $4,971.
Issuers are also dispensing more cards to consumers -- and not just to those with prime credit. The number of new cards issued rose 4% from the second quarter of 2011, and 26.1% of those cards were issued to subprime borrowers (people with FICO scores below 700), according to TransUnion.
Judging from this week's Department of Commerce report on retail sales, consumers may be using their new cards to head to the malls, as retail sales reversed a downward trend in July. After declining in April, May and June, sales rose 0.8% last month.
In trying to explain the increase in sales, analysts are pointing to the extremely hot summer where people are escaping the heat in air-conditioned stores to early back-to-school shopping and a slowly improving housing market. Home Depot, for example, saw a 12% increase in the retailer's earnings in the second quarter.
The silver lining to all this spending? Even though we seem to loosening our hold on our wallets a bit, the personal savings rate for June rose to 4.40% after a year of decline. While still not enough to brag about, it's a far cry from the 3.2% low recorded in November 2011.