Rate Survey: Credit Card Rates Jump to Near-Record Levels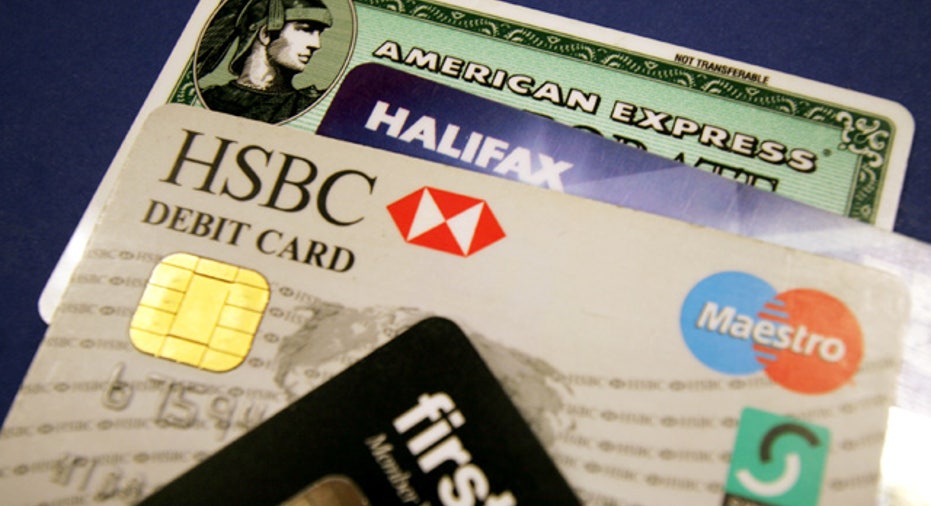 Interest rates on new credit card offers jumped to a near-record high this week, according to the CreditCards.com Weekly Credit Card Rate Report.
The average annual percentage rate (APR) on new credit card offers rose to 14.90%, just shy of the record of 14.91%, where it stood for two straight weeks in mid-July. It's the first rate increase since that time and only the third in the past three months, but it was nearly enough to push the national average to its highest level since CreditCards.com began tracking rates in 2007.
This week's increase was spurred by Chase bumping up the APR on one of its rewards cards. Chase's Sapphire card was previously offered with an APR of 13.24%. It now comes with an APR of 15.24%.
"Our pricing reflects a multitude of factors that are relevant to our business, and we adjust it from time to time as we think it's appropriate for consumers and the company," Chase spokeswoman Gail Hurdis said.
Also this week, Chase announced plans to upgrade the rewards program on the Chase Sapphire Preferred card, a separate version of the Sapphire card that offers richer rewards and is targeted toward upscale consumers. The Preferred card -- which has the same APR as the standard Sapphire card but comes with an annual fee after the first year, unlike the standard card -- will now offer two points per dollar spent on travel and dining purchases. Those purchases previously earned just one point per dollar.
A rare change
The increase of the Sapphire card's APR was the only APR change we saw this week. In fact, it's the first change seen in August 2011. The previous three weeks saw rates stay unchanged at 14.88%. But that stability is nothing new in 2011. Interest rates have been pushed upward only 10 times so far in 2011. They've fallen just six times, while going unchanged week-to-week 18 times.
That stability is a marked change from 2010. At this point in 2010, rates had gone up 16 times and fallen 13 times. There were only five weeks in which there was no change. The Credit CARD Act of 2009 had banks scrambling to deal with its provisions that went into effect last year, contributing to the rate volatility seen in 2010.
Chase's move boosted the national APR average for our rewards credit cards category to 14.52% -- the highest rate seen this year. That jump is atypical for this time of year, when rewards card's interest rates usually begin to drop. From 2008 through 2010, rewards card APRs have decreased in the late summer or early fall each year, according to CreditCards.com data. In 2010, for example, the national APR average for rewards cards fell from 14.75% in June to 14.33% in early September.