Rate Survey: Credit Card Interest Rates Stay Flat a 5th Week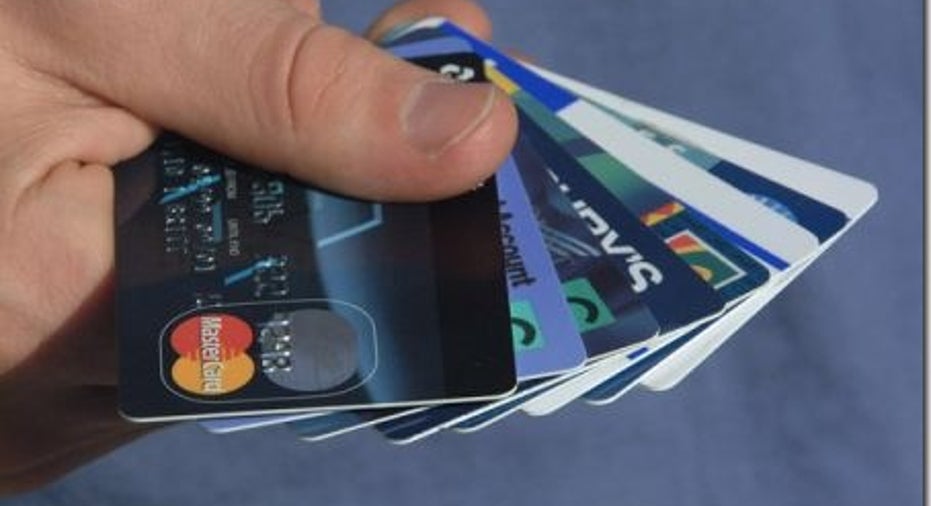 Interest rates on new credit card offers remained unchanged for the fifth straight week, according to the CreditCards.com Weekly Credit Card Rate Report.
The national average annual percentage rate (APR ) on new card offers stayed put at 14.91% Wednesday. This is the fifth week in a row interest rates haven't budged.
This is also just the second time on record that average interest rates haven't changed for more than four weeks. The last time interest rates remained unchanged for this long was in the spring of 2011. Prior to last year, multiple weeks of nonmovement were unusual.
Issuers also left intact all the promotional terms on new card offers this week, breaking a four-year record. According to CreditCards.com data, this is the first time since we began tracking credit card offers in mid-2007 that all 100 of the cards we track featured the same offer terms for five straight weeks. Previously, issuers frequently tested new promotions by, for example, raising or lowering introductory "teaser" rates.
The stability in card offers is good news for consumers who are in the market for a new card. More than a third of the cards that CreditCards.com tracks feature 0% promotional APRs or balance transfer offers for 12 months or more. Meanwhile, almost three quarters of the cards we track don't carry an annual fee.
That said, interest rates remain near record highs and show no signs of significantly declining any time soon. After moving up fitfully in 2010 and much of 2011, the national average rate for new card offers has hovered near 15% for nearly a year.
More cardholders getting new cards, keeping on top of payments Despite the higher rates on new card offers, consumers are still hungry for credit, according to previous Federal Reserve data, and banks appear to be approving more applicants -- including those with lower credit scores.
The number of new credit card accounts grew by more than 20% in 2011, compared to 2010, according to a new report from TransUnion. Of those cards, 24.2% went to consumers with FICO credit scores below 700, a number at the lower end of good credit. That's a significant change from mid-2008, when banks made it much more difficult for recession-stung consumers with low credit scores to get approved for new cards.
More consumers are also paying their credit card bills on time, which is welcome news for banks that lend to consumers with imperfect scores.
Late payments on credit cards declined for the sixth straight month in April, according to multiple reports. Consumers' credit card balances, in turn, declined by an average of $242 in the first quarter of 2012, says TransUnion. (January and February's drop in average credit card debt reversed significantly in March, however, according to recent data from the Federal Reserve.)
"Bank cards are one of the most important assets for consumers, and it is evident consumers have been working hard to stay current on their cards and to maintain access to this important financial tool," said TransUnion's Ezra Becker in a statement.
Meanwhile, consumers in some states are doing better than others, according to TransUnion data. For example, consumers in Alaska, Colorado, North Carolina and Connecticut tend to carry the fattest credit card balances. Big balances don't translate to late payments: Consumers in Mississippi, Georgia, Alabama and Arkansas have the highest portion of late payers.
Low balances do coincide with low delinquency rates, howerver. The four states with the lowest number of late credit card payments -- North Dakota, South Dakota, Iowa and Nebraska -- also have the lowest amount of credit card debt per consumer.
States that fared poorly during the economic downturn are also doing better, says TransUnion. "We continue to see improvements in high-risk states such as Arizona, California, Florida and Nevada," noted TransUnion's Becker. "It is heartening to see this rebound in some of the states hit hardest by the recession."