Rate Survey: Credit Card Interest Rates Drop for the Second Week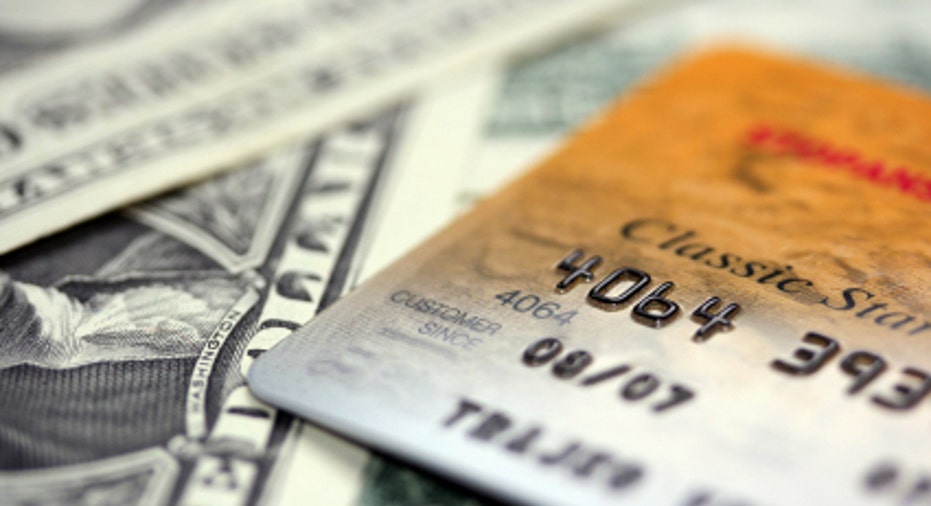 Credit card interest rates dropped for the second straight week, according to the CreditCards.com Weekly Rate Report.
The national average annual percentage rate (APR) on new credit card offers dipped to 14.91% Wednesday. This is the sixth time this year rates have declined after reaching a record high of 15.22% in December. Average interest rates dropped by 0.05% this week,  pushing the national average to its lowest level since February.
Chase adjusts multiple cards, pushing interest rates down
J.P. Morgan Chase spurred this week's rate change by slashing the APR on two of its business credit cards. Both the Chase Ink Business credit card and the Chase Ink Cash credit card previously featured an APR of 13.24%. Now, both cards feature an APR of 10.24%.
Chase also increased the APR on the Chase Freedom card by 1 percentage point. However, the rate hike was too small to cancel out the changes to the other two cards.
Chase spokesman Steve O'Halloran declined to directly comment on the changes. However, he said cardholders have a wide variety of cards to choose from. "Chase offers a number of cards with different rates and benefits, which is why we encourage customers to choose the card that is best for them," said O'Halloran in an email.
Average APRs for four out of the nine card categories fell this week. Average rates for balance transfer credit cards, business credit cards, cash-back credit cards and rewards credit cards all saw significant declines.
Business cards saw the steepest drop in average rates. Changes to the Chase Ink Business card and the Chase Ink Cash card pushed the average APR for business cards down to 12.67% -- its lowest level in two years. Previously, the average APR for business cards had remained fixed at 13.13% for more than six months.
The drop in rates is good news for business cardholders who can expect to pay significantly less to carry a balance on a new card. For example, if a cardholder borrows $5,000 on a business card today and consistently pays $200 per month at 12.67% interest, that cardholder will have to pay $831 in interest to pay off the balance. That's $38 less than they would have paid the previous week when average rates were higher. (Calculator: How long will it take to pay off your credit card balance?)
Small business owners should be cautious, however, about putting too much debt on their new cards. Average interest rates on business cards may be lower, but unlike personal credit cards, business cards aren't protected by the Credit CARD Act of 2009. As a result, business cardholders could be surprised by retroactive interest rate hikes and hair trigger penalty rates that don't expire (both of which are restricted on personal cards).
Small business owners are also facing an uncertain economic climate, which makes borrowing on high-interest credit cards especially risky. Fewer businesses hired new employees last month, according to the Commerce Department's most recent jobs report, and a larger number of small business owners reported feeling pessimistic about growth, according to the NFIB SmallBusiness Optimism index.
That said, recent spikes in consumer spending may cheer up some small business owners who were expecting fewer sales. According to an April 6, 2012, Gallup poll, consumers said they spent an average of $74 a day in March -- up 16% from the same time a year ago.