Rate Survey: Credit Card Interest Rates Don't Budge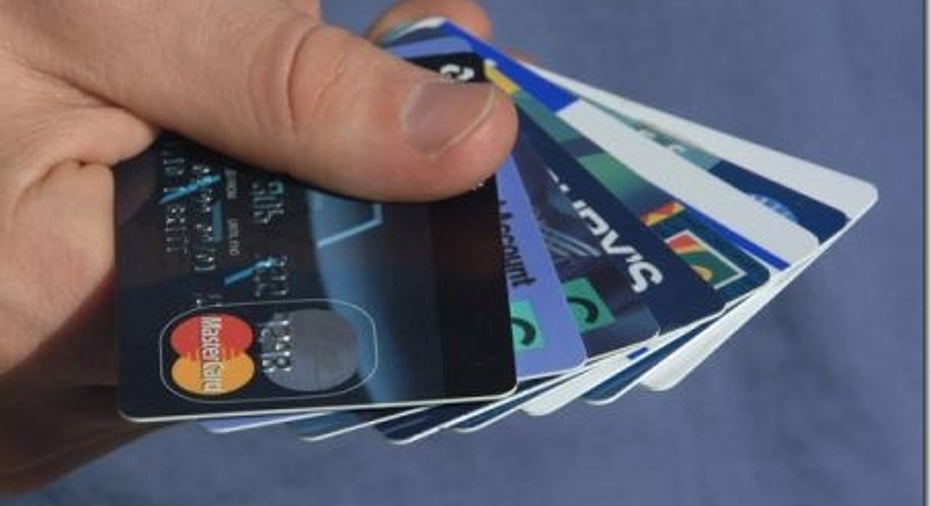 Interest rates on new credit card offers stayed put this week, according to the CreditCards.com Weekly Credit Card Rate Report.
The national average annual percentage rate ( APR) on new card offers held steady at 14.92% Wednesday after dipping the previous week.
None of the cards that CreditCards.com tracks featured offer changes this week. That's not unusual in the current card climate. In the past two months, credit card offers, including promotional balance transfers and purchase rates, have remained unchanged five weeks out of eight.
In the past two months, just three issuers -- Barclays, U.S. Bank and Bank Of America -- changed promotions on the cards that CreditCards.com tracks. Similarly, just three issuers -- Discover, Citi and PNC Bank -- altered rates.
The relative lack of movement is unusual, however, when you compare it to previous years when issuers adjusted offers more often. In 2012, average rates have remained unchanged 14 weeks out of 24 and promotional terms have changed far less often as well. By contrast, during the same period in 2010, rates stayed flat just twice, and issuers regularly experimented with new promotional offers, according to CreditCards.com data.
Mail offers from card issuers have also plummeted
Consumers aren't receiving as many card offers either, according to new research from Ipsos, which tracks credit card mailings.  Issuers sent out far fewer offers in the first quarter of 2012 than they did in the last quarter of 2011. Then in April, issuers sent out the least number of mailings in two years, according to the Ipsos Mail Monitor.
Research from Mintel Comperemedia, which also tracks credit card mailings, found a similar trend. "April marks a new low for the credit card direct mail decline that began in December 2011," said Andrew Davidson, senior vice president at Mintel Comperemedia, in a report released Tuesday. "The last time volumes were lower was back in March 2010. At that time, a comeback in direct mail was gathering steam following severe cutbacks during the recession. That comeback turned into a two-year period of expansion that peaked in June 2011, when 497 million offers were received by U.S. households."
Experts say that banks have been reluctant to send out more offers until the economy shows stronger, more persuasive growth and consumers show more interest in borrowing significant amounts. "It's all about the economy," says Roy Persson, director of competitive tracking services at Ipsos. "It's all about the fact that banks are skittish about lending and consumers are skittish about borrowing."
Relatively new regulations, such as the Durbin Amendment, which went into effect last fall and capped debit card transaction fees, have also taken a significant bite out of lenders' pocketbooks -- and that, too, has played a role in banks' unwillingness to aggressively spend money on mail promotions, says Persson.
In a report released to CreditCards.com, researchers at Ipsos Mail Monitor say the combination of stricter regulations, a painfully slow recovery and consumers' unwillingness to take on more debt has put significant pressure on banks. "With the economy taking its time to get back to full swing, and revenue lines being pinched by federal regulations, it's no surprise issuers are rethinking the investment placed into direct mail," wrote Ipsos researchers in the report. "Overall, industry volume has receded by one-third compared to [the last quarter] of 2011, with major issuers like Citi and Chase taking the biggest step backwards. Issuers like Barclays, US Bank and PNC, on the other hand, have increased their mail volume, capitalizing on the decreased presence from 'big' issuers."
That said, households with good but not great FICO scores have seen a slight uptick in the number of credit card offers they receive, according to research by Ipsos. However, many consumers have also seen higher annual fees listed on some offers. (The good news is the overall number of cards with annual fees has not yet increased, say researchers.)
Meanwhile, "balance transfer fees of less than 3% are becoming nearly impossible to find," wrote Ipsos researchers in the report released to CreditCards.com. That can make transferring a balance on a lower-interest credit card particularly costly for consumers, especially if a bank doesn't offer a cap on the amount that can be charged.