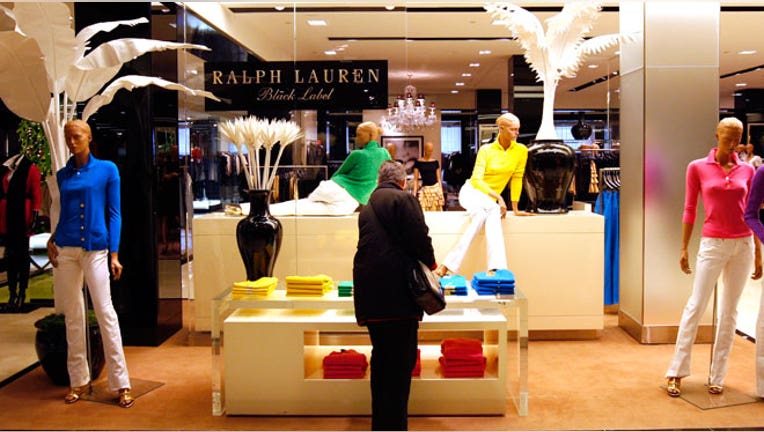 Ralph Lauren Corp. (NYSE: RL) agreed to pay $1.6 million in fines to resolve allegations the upscale clothing retailer bribed customs officials in Argentina, federal authorities announced Monday.
Lauren will pay $882,000 in connection with criminal allegations made by the U.S. Department of Justice that accused the company of violating the Foreign Corrupt Practices Act. In addition, the company settled civil charges filed by the Securities and Exchange Commission by agreeing to a $734,846 fine.
According to the Department of Justice, New York-based Ralph Lauren bribed government officials in Argentina to obtain improper customs clearance for their merchandise so that the goods would move more easily in and out of the country.
The fines might have been larger but investigators said it was Ralph Lauren employees who first contacted authorities about the alleged criminal activity, and that the company cooperated extensively in the investigation.
"The agreement acknowledges (the company's) extensive, thorough, and timely cooperation, including self-disclosure of the misconduct, voluntarily making employees available for interviews, making voluntary document disclosures, conducting a worldwide risk assessment, and making multiple presentations to the Department on the status and findings of the internal investigation and the risk assessment," the Department of Justice said in a statement.
The SEC added: "Ralph Lauren Corporation's cooperation saved the agency substantial time and resources ordinarily consumed in investigations of comparable conduct… The misconduct was uncovered in an internal review undertaken by the company and promptly reported to the SEC."
"When they found a problem, Ralph Lauren Corporation did the right thing by immediately reporting it to the SEC and providing exceptional assistance in our investigation," said George S. Canellos, acting director of the SEC's Division of Enforcement, in a statement.
A Ralph Lauren spokesman did not immediately respond to a request for comment. The company's stock was down $2.84, or 1.68%, to $166.30 in morning trading on the New York Stock Exchange amid a broader downturn for stocks.
Ralph Lauren admitted to investigators that the manager of the company's subsidiary in Argentina bribed customs officials in Argentina over a five-year period to ease the path of Ralph Lauren products in and out of Argentina. According to the charges, the manager disguised payments by funneling them through a customs clearance agency, which created fake invoices to justify the improper payments.
The manager accused of bribery has been fired, as have others who were found "culpable" in the misconduct, according to the Department of Justice.
The Department of Justice said if Ralph Lauren abides by all the terms of the settlement the company won't be prosecuted criminally.