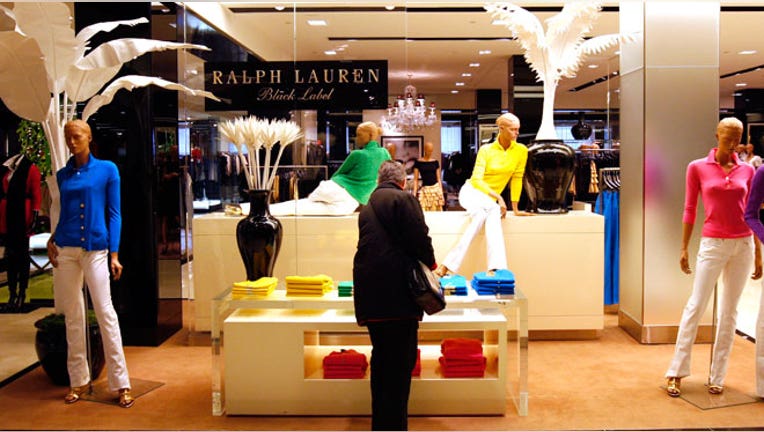 Ralph Lauren (NYSE:RL) beat expectations for the fourth quarter with 20.5% profit growth, but a tepid outlook sent shares lower on Friday.
The retailer and clothing designer reported earnings of $153 million, or $1.68 a share, compared to $127 million, or $1.37 a share, in the year-ago period. Revenue climbed 14% to $1.87 billion.
Analysts expected a per-share profit of $1.63 and revenue of $1.83 billion.
For the current quarter, Ralph Lauren is projecting revenue growth of 3% to 5%, falling short of Wall Street's consensus estimate for 10% growth. The company also sees revenue rising 6% to 8% for all of fiscal 2015. Analysts are looking for an 8% improvement.
Shares slumped 5.4% to $143.85 in pre-market trading. Ralph Lauren is already down 13.9% since the start of the year.
In the latest period, Ralph Lauren's wholesale division booked sales of $983 million, a 24% gain year-over-year. The company cited strong results out of the Americas and Europe.
Retail sales were up 5% at $845 billion amid global store expansion.
Ralph Lauren, whose portfolio of brands includes Polo and Club Monaco, did see a 2% drop in overall same-store sales, or 1% excluding currency impacts.
Also on Friday, Ralph Lauren announced executive vice chairman Roger Farah will retire from the company in May. Farah, who stepped down as president and COO last year, will remain on the board until the expiration of his term in August.
Ralph Lauren said the office of chairman will be comprised of several executives, including CEO Ralph Lauren and COO Jacki Nemerov.