Ralph Lauren Forecasts 2Q Sales Decline as Dollar Strengthens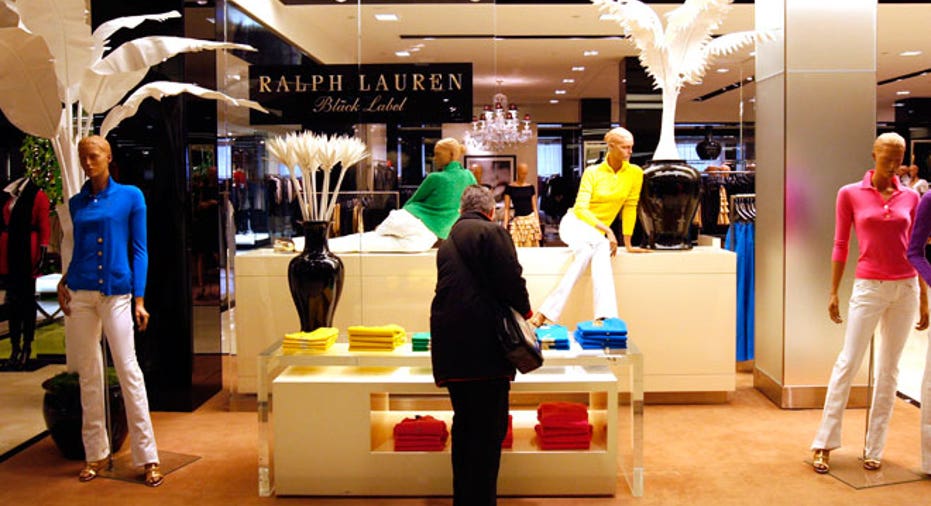 Ralph Lauren (NYSE:RL), which recently apologized over a scandal involving U.S. Olympic uniforms, reported better-than-expected first-quarter profit on Wednesday but said it expects sales to decline in the current quarter.
The New York-based designer, which scored a major contract to design Team U.S.A.'s opening ceremony outfits in London but faced criticism for shipping designs off to China for manufacturing, reported first-quarter net income of $193 million, or $2.03 a share.
The latest results were up from $184 million, or $1.90, and tops average analyst estimates of $1.78 a share in a Thomson Reuters poll.
Revenue for the three months ended June 30 was $1.59 billion, up from $1.52 billion a year ago, edging just passed the Street's view of $1.58 billion.
Ralph Lauren reiterated its fiscal 2013 revenue forecast in the mid-single-digit percentage range, but said strategic decisions regarding certain operations, including reduced distribution in Greater China and for American Living, combined with a strengthening dollar, are expected to impact revenue growth by 500 points.
The designer said operating margin is expected to be "modestly" above last year as better efficiencies are largely offset by investments in long-term growth strategies.
In the second quarter, the company sees revenue declining by a mid-single-digit percentage, hurt by declines in wholesale revenues. Those same concerns in China and foreign exchange rates are expected to mitigate revenue growth by 700 to 800 points in the current period, while margin is expected to slip by 175 points to 225 points from the year-earlier period.
"While we are proud of our strong start to fiscal 2013, the outlook for consumer spending and global economic growth remains challenging and we are planning our business accordingly," Ralph Lauren Chief Operating Officer, Roger Farah, said in a statement.
Shares of the designer were down about 2% late Wednesday morning, rebounding after falling as much as 7% at the bell. They remain up about 8.7% since January.