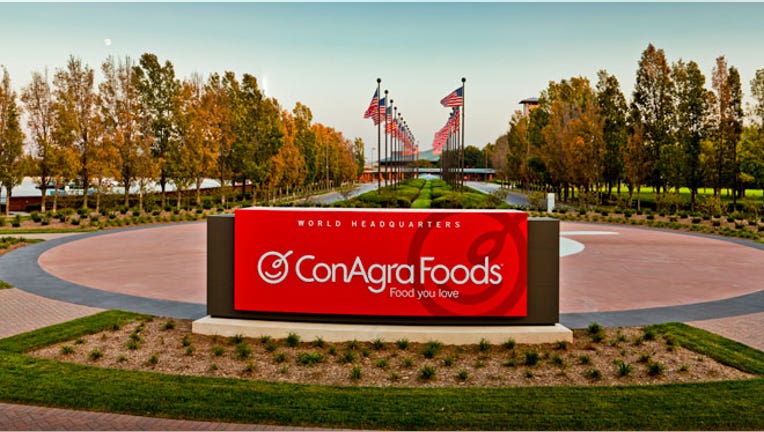 ConAgra Foods (NYSE:CAG) returned to the black in the fourth quarter thanks to continued sales growth and the absence of last year's significant debt-retirement charges.
The company also said Thursday it expects adjusted earnings in fiscal 2014 of about $2.40 a share, while current-quarter earnings are projected to remain level on a per-share basis compared to the year-ago period's 44 cents.
Analysts were looking for full-year and first-quarter guidance of $2.48 and 52 cents, respectively.
ConAgra has benefited from price increases over the past two years but has cautioned that those price increases could dampen sales volume for its consumer segment.
In the third quarter, earnings were dragged down by costs related to ConAgra's $4.95 billion acquisition of Ralcorp Holdings, a private-label food maker. The move, aimed to capitalize on the growth potential of in-house brands, has driven revenue higher for the maker of Hunt's ketchup and Orville Redenbacher's popcorn.
In the latest period, ConAgra's profit was $192.2 million compared to a year-ago loss of $86.2 million. On a per-share basis, earnings checked in at 45 cents versus a loss of 21 cents.
Adjusted per-share earnings, which exclude acquisition costs and other one-time items, rose to 60 cents from 51 cents. Analysts projected earnings of 59 cents a share.
Sales climbed 34% to $4.59 billion, just short of Wall Street's $4.61 billion estimate.
The consumer-foods unit, the largest top-line contributor, posted sales growth of 7% and saw operating profit rise 7.9%. Sales at the commercial-foods segment rose 3.5% and profit jumped 13%.
Shares jumped 1.8% to $33.95 in pre-market trading. The stock has risen 31.5% over the last 12 months.