Raking in the Broadway Cash with Wicked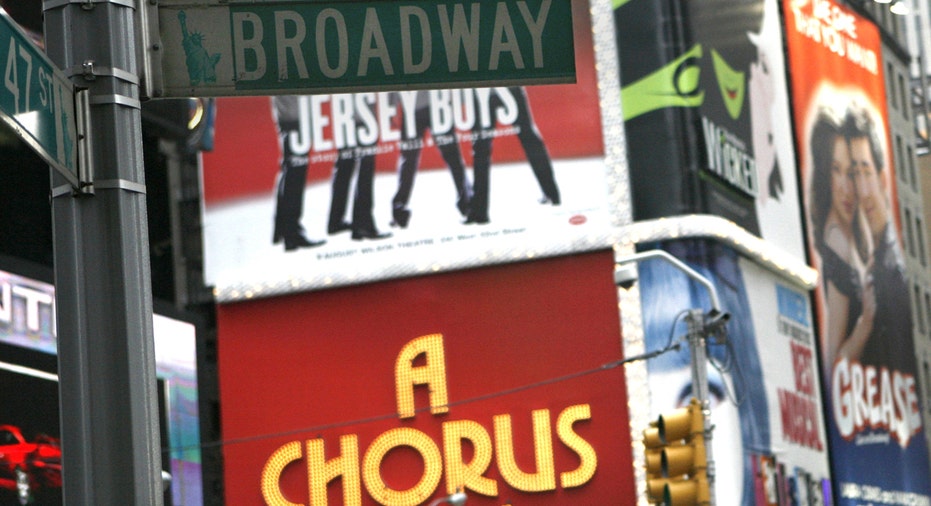 When most people hear about numbers at the box office, they think of Hollywood and the movie industry. However, Broadway theater productions can rack up impressive numbers, with some shows crossing the billion-dollar plateau in worldwide box office receipts.
Collectively, Broadway brought in a record $1.37 billion in revenue in the 2015-2016 season — not in the same league as the $10.3 billion that Hollywood movies brought in, but considering the far fewer venues for Broadway productions, the per-theater numbers are impressive.
Thanks to incredibly long runs that can last for a decade or more, successful Broadway shows can rack up box office grosses that would make the movie industry jealous. Include touring productions that hit other major metropolitan areas, and it is possible to surpass $1 billion over the life of a show.
Wicked has become one of the top grossing productions of all time, with no obvious end in sight. A "prequel" to The Wizard of Oz, Wicked portrays the friendship of Elphaba, the green-skinned girl who becomes the Wicked Witch of the West, and Glinda, the Good Witch. It opened in 2003 to mixed reviews, but received an emphatic two thumbs up from audiences. On Broadway alone, Wicked has grossed $1.04 billion, hitting the billion-dollar mark faster than any other show in history, breaking The Lion King's record in March this year.
The producers of Wicked created a new template for the corresponding touring production. When the tour reached Chicago and quickly sold out, the producers decided to stay there and create a completely different tour to complete the path where the first one left off. The original tour closed in March 2015, racking up $790 million.
Meanwhile, the second national tour destroyed box office records wherever it plays. In Atlanta,Wicked hit a $3.27 million gross for a single week. This topped any weekly gross for a Broadway production, whether it is Broadway-based or a touring production. Unsurprisingly, Wicked held the previous title as well.
Combining all of the global revenue sources, Forbes estimated in March that Wicked has raked in almost $4 billion. To put that in perspective, Wicked is likely to become the highest-grossing entity that Universal owns, which includes blockbusters such as E.T. The Extra-Terrestrial andJurassic Park — and it is definitively the most profitable. By providing a portion of the original $14 million stake in 2003, they covered costs in 2005 and have since then been raking in the profits. How many investments of any kind can give you an annual return of 85% to 110%?
Broadway shows usually struggle to just recoup their production costs, much less become income-producing juggernauts. The average Broadway production absorbs around $10 million in production costs, and logistics for anything that reach a touring stage can add millions in extra expenses that must be recouped. When a show hits it big like Wicked, it is analogous to being an original investor in a successful start-up company.
The latest winner is Hamilton, the smash-hit musical about the life of Founding Father Alexander Hamilton, which has broken records at the box office and awards shows. Hamilton is reportedly earning $600,000 in profit every week and the show's weekly takings have surpassed those ofThe Lion King on several occasions. That's not counting all the money made on the resale ticket market; as dates for 2017 are already sold out.
Wicked is not alone in achieving a billion-dollar box office gross on Broadway, as The Phantom of the Opera has grossed $1.06 billion and is still running. The Lion King currently holds the record for all-time Broadway grosses. Since opening in 1997, it has earned $1.29 billion and still brings in between $1 million and $2 million per week. It may take a while for Wicked to catch The Lion King on Broadway, but given their similar weekly grosses, it may never do so. However, theWicked template of opening new markets, as with Chicago, while maintaining alternate touring productions and a Broadway presence may well make it the show with the greatest global gross of all time. Elphaba may just have the last laugh… or Hamilton may wind up number one with a bullet.
This article was provided by our partners at moneytips.com.
Five Fun Financial Facts: Ghostbusters