Rajaratnam Seeks Delay in Reporting to Prison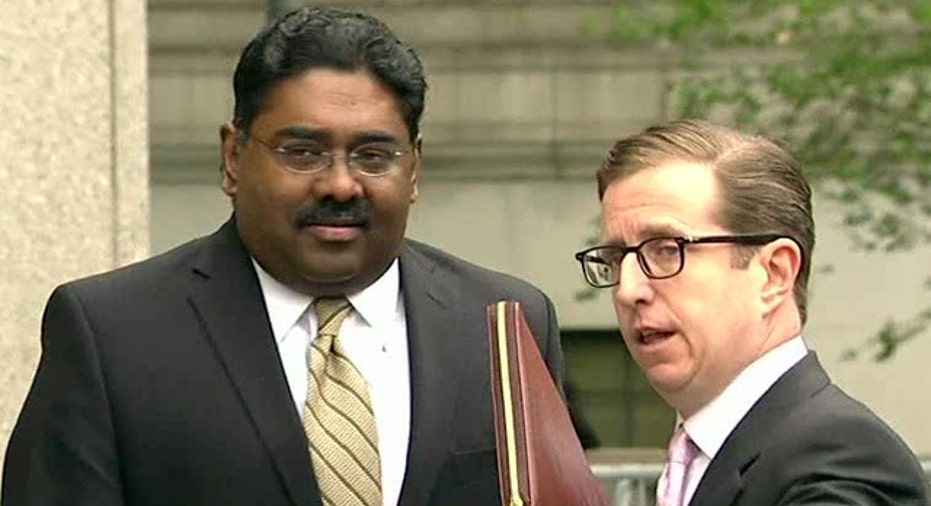 Lawyers for multimillionaire hedge fund founder Raj Rajaratnam on Wednesday sought a delay of his prison sentence just five days before he was due to start serving 11 years for insider trading.
A three-judge panel of the 2nd U.S. Circuit Court of Appeals in New York did not immediately rule on his request. The judges heard 25 minutes of oral arguments over whether Rajaratnam should be released on bail pending appeal of his criminal conviction.
Rajaratnam, 54, lost a bid at trial to suppress the FBI's secretly recorded telephone conversations, an investigative tool usually reserved for organized crime and drug cases. His lawyer argued that the government omitted information when seeking a judge's approval in March 2008 for wiretaps under Title III, a federal statute that governs the use of wiretaps.
``If there is a failure to do any of the requirements in Title III, it must be suppressed,'' Patricia Millett, a lawyer for Rajaratnam, told the appeals court. ``Title III suppression is broader not narrower'' under the Fourth Amendment of the Constitution.
Rajaratnam, who is under house arrest at his Manhattan apartment, did not attend Wednesday's arguments. He is set to report to prison on Dec. 5.
His appeal of his conviction on 11 criminal charges in May is also expected to focus on whether the government properly won permission to record his phone calls. The appeal process could take a year.
The Sri Lankan-born founder of Galleon Group, which managed $7 billion at its peak, was the central figure in a sweeping government crackdown on insider trading that led to dozens of convictions. His 11-year sentence imposed last month is the longest on record for insider trading.
U.S. prosecutor Jonathan Streeter argued in the appeals court that the trial judge, Richard Holwell, had addressed the wiretap issue at a special hearing in October 2010.
Holwell ``heard the materiality of the omissions'' and found that they supported the government's need for the wiretaps, Streeter argued.
Chief Judge Dennis Jacobs and Judges Robert Katzmann and Peter Hall also questioned whether Rajaratnam was a flight risk. He is a citizen of both the United States and Sri Lanka, but he has lived most of his life in the United States.
The cases are USA v Raj Rajaratnam, 2nd U.S. Circuit Court of Appeals No. 11-4416 and USA v Rajaratnam in U.S. District Court for the Southern District of New York No. 09-01184. (Editing by Steve Orlofsky)