Rajaratnam Fined Record $92.8M By SEC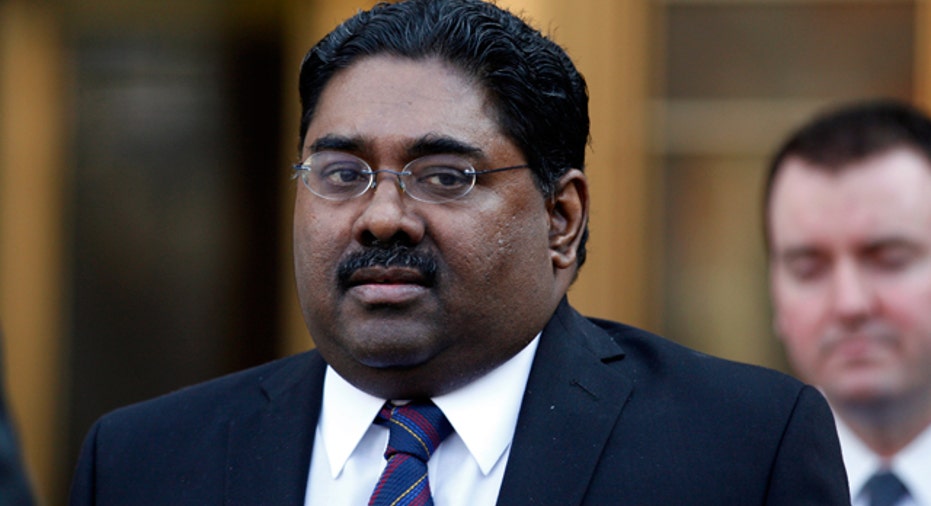 Disgraced hedge fund manager Raj Rajaratnam was slapped with a record $92.8 million civil penalty Tuesday by the Securities and Exchange Commission.
Rajaratnam, a founder of the Galleon Group hedge fund, was sentenced last month to 11 years in prison and fined $10 million following his conviction on 14 felony counts related to one of the biggest insider-trading schemes in history.
In a statement released by the SEC, the regulatory agency said the $92.8 million civil fine "marks the largest penalty ever assessed against an individual in an SEC insider trading case."
The fine was handed down in federal court in Manhattan by Judge Jed S. Rakoff.
"The penalty imposed today reflects the historic proportions of Raj Rajaratnam's illegal conduct and its impact on the integrity of our markets," Robert Khuzami, director of the SEC's Division of Enforcement, said in the statement.
The SEC's complaint against Rajaratnam claimed that he and several other defendants raked in more than $52 million in illegal profits by using a network of company insiders who funneled timely tips to Rajaratnam and his colleagues at Galleon Group.
Rajaratnam was caught on wiretaps encouraging his Galleon Group staff to engage in illegal acts of insider trading.
The Galleon Group investigation was notable in that it was the first time wiretaps were used to break up an insider-trading scheme. Historically, the devices have been used to catch organized crime figures and drug kingpins.
The SEC's case against Rajaratnam and Galleon was part of a broader investigation into insider trading on Wall Street that has so far led to civil charges against 29 individuals and entities including hedge fund advisers, Wall Street professionals, and corporate insiders, the SEC said.
The SEC said the case involved more than 15 publicly traded companies and more than $90 million in illegal profits or losses avoided.
As part of the criminal case against Rajaratnam, the former hedge fund manager was ordered to repay $53.8 million in illegal gains, which brings the total amount of fines levied against him to nearly $157 million.