RadioShack to Shut 1,100 Stores as 4Q Sales Plunge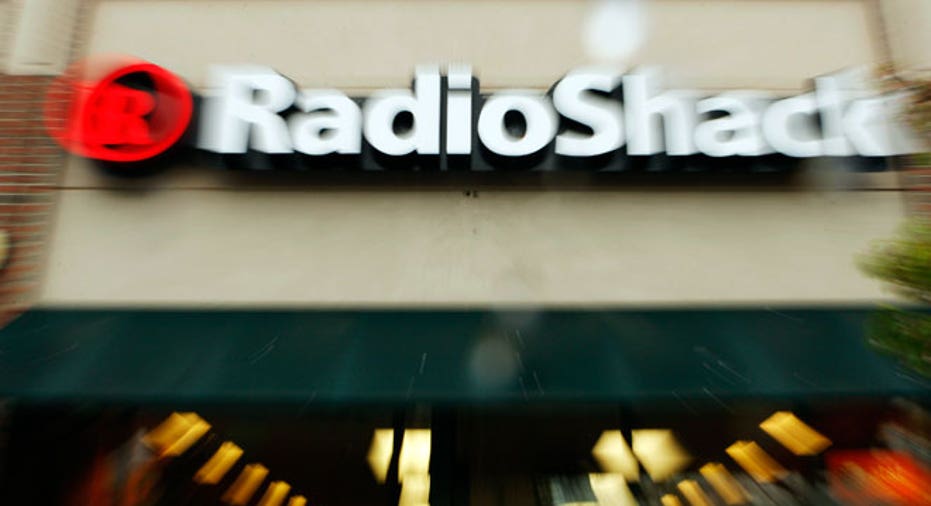 RadioShack (NYSE:RSH) revealed another quarter of red ink and a 19% tumble in same-store sales on Tuesday, prompting the embattled electronics retailer to shutter up to 1,100 stores.
Wall Street slammed RadioShack's beaten-down share price in the wake of the big earnings miss, driving it as much as 19% in the red.
The electronics company logged a net loss of $191.4 million, or $1.90 a share, last quarter, compared with a loss of $63.3 million, or 63 cents a share, a year earlier.
Excluding one-time items, RadioShack lost $1.29 a share, widely missing projections from analysts for a loss of 14 cents.
Revenue dropped 20% to $935.4 billion, trailing the Street's view of $1.12 billion. Same-store sales slumped 19% and gross margins slid to 29.8% from 35.8%.
"Our fourth-quarter financial results were driven by a holiday season characterized by lower store traffic, intense promotional activity particularly in consumer electronics, a very soft mobility marketplace and a few operational issues," RadioShack CEO Joseph Magnacca said in a statement.
Given those struggles, RadioShack announced plans to shut up to 1,100 underperforming stores. That exceeds the 500 store closures that recent reports indicated the company was mulling.
The company noted it will still have more than 4,000 locations in the U.S. even after the closures.
RadioShack, whose cash burn has spooked investors, said it ended the fourth quarter with total liquidity of $554.3 million. The company also said it completed a new five-year financing  totaling $835 million in the fourth quarter that was led by General Electric's (NYSE:GE) GE Capital.
During a conference call with analysts, Magnacca also detailed a number of disruptions caused by RadioShack's efforts to remove duplicate, end-of-life inventory from its stores. He said the company was light in some product categories, including private brand products.
"We had a few operational challenges that we clearly own," Magnacca told analysts. "Simply put, we exceeded our organization's capabilities by trying to do too much too quickly."
Shares of Fort Worth, Texas-based RadioShack tumbled as much as 19.5% into the red were recently off 12.87% to $2.37. That leaves the company down almost 9% on the year.